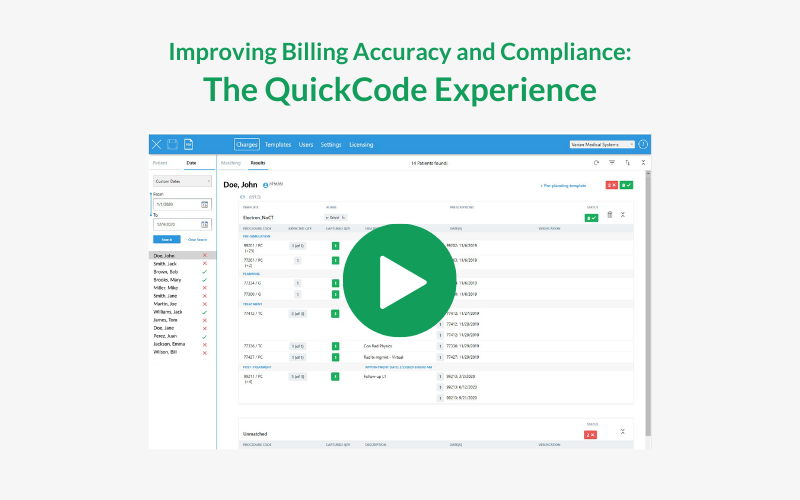 This webinar features Ryan Smith, MS, DABR from Maury Regional Health to discuss how QuickCode helps their department catch incorrect charges and streamline their workflow.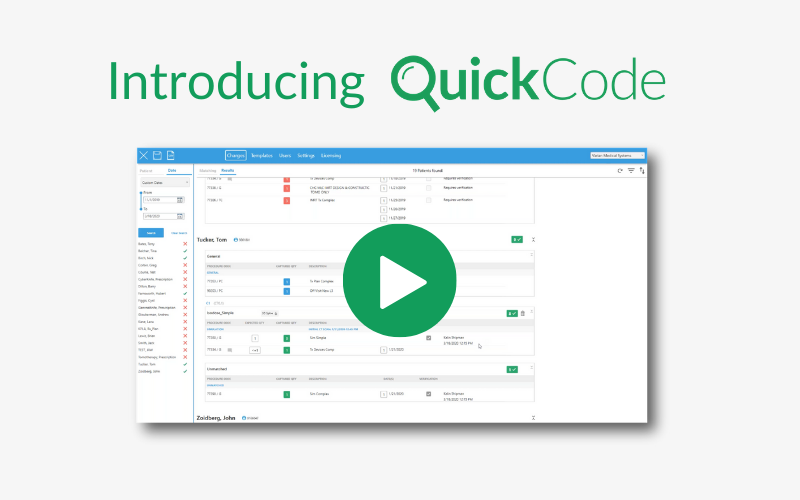 In this webinar, we introduce QuickCode, an automated billing QA software designed to automatically capture missed or incorrect charges and to simplify the radiation oncology billing workflow. [41 min]
Keep up with Radformation
Get the latest news, announcements, and product
updates delivered straight to your inbox.