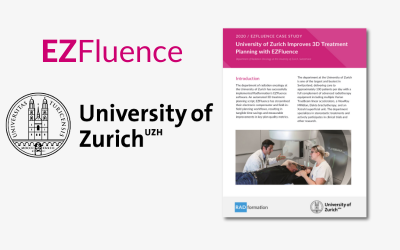 The University of Zurich investigated EZFluence in an effort to streamline 3D planning in their department. The study found worthwhile improvements in time savings, plan coverage, and reductions in hot spot volumes.
read more
Keep up with Radformation
Get the latest news, announcements, and product
updates delivered straight to your inbox.