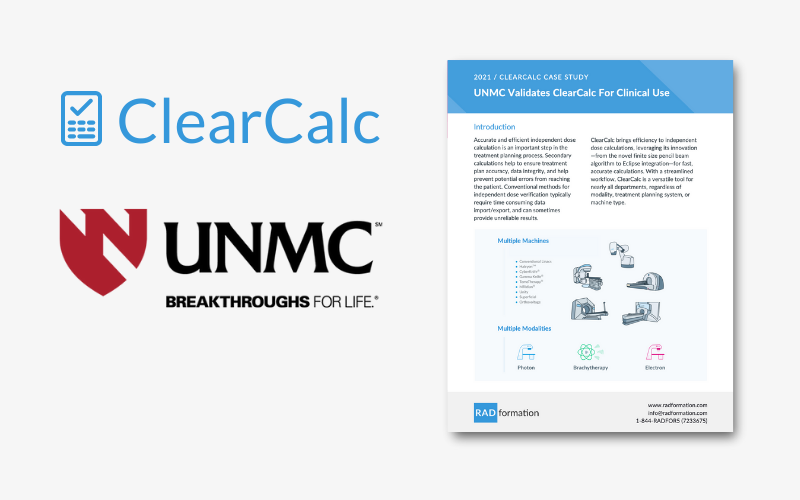 Using a number of different methods including open fields, patient plans, and comparisons to Eclipse and ion chamber measurements, UNMC completed a full evaluation of ClearCalc.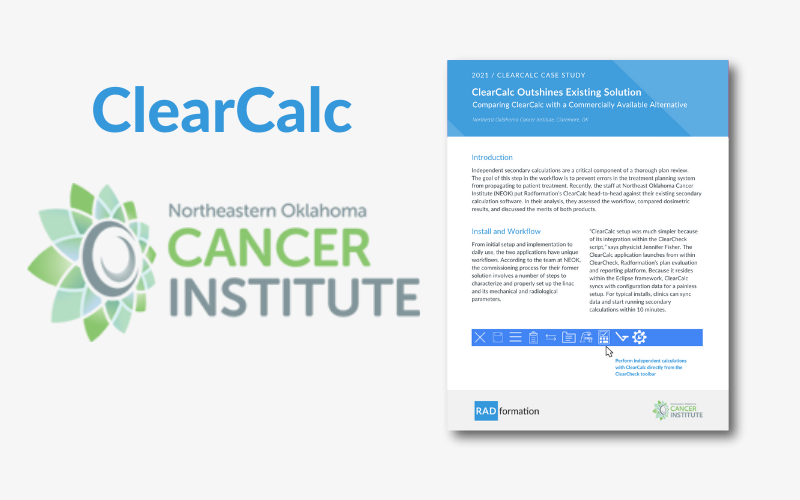 Northeast Oklahoma Cancer Institute (NEOK) has demonstrated that ClearCalc is the right secondary calculation software for their workflow.
Keep up with Radformation
Get the latest news, announcements, and product
updates delivered straight to your inbox.