RESOURCES
Upcoming Events and Webinars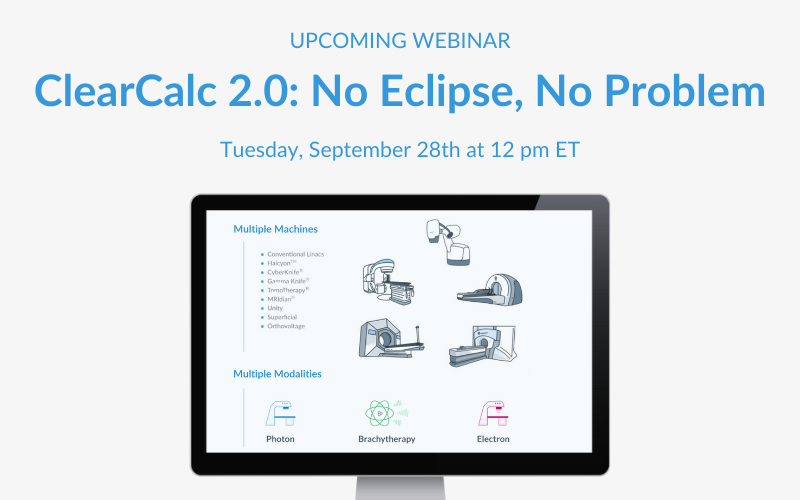 Register for our webinar on September 28th to see the exciting new features in ClearCalc 2.0, including expanded TPS compatibility and more.
RESOURCES
Past Webinar Recordings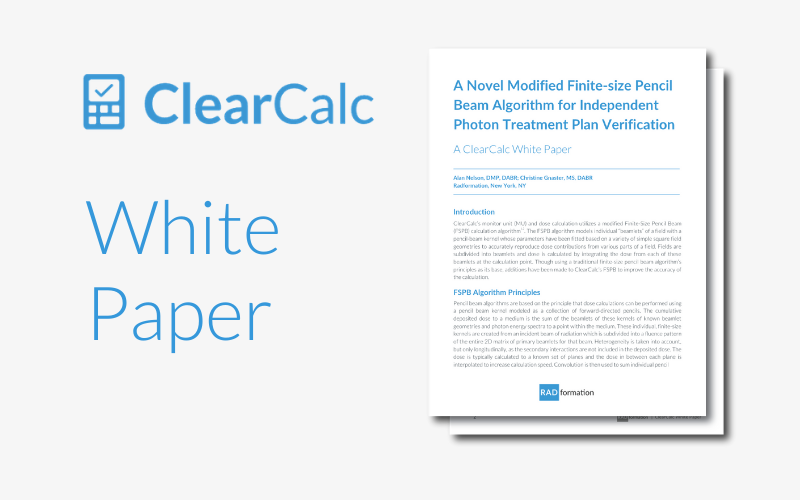 In this white paper, we discuss the principles behind the Finite-size Pencil Beam algorithm driving ClearCalc's accurate photon secondary MU verification calculations.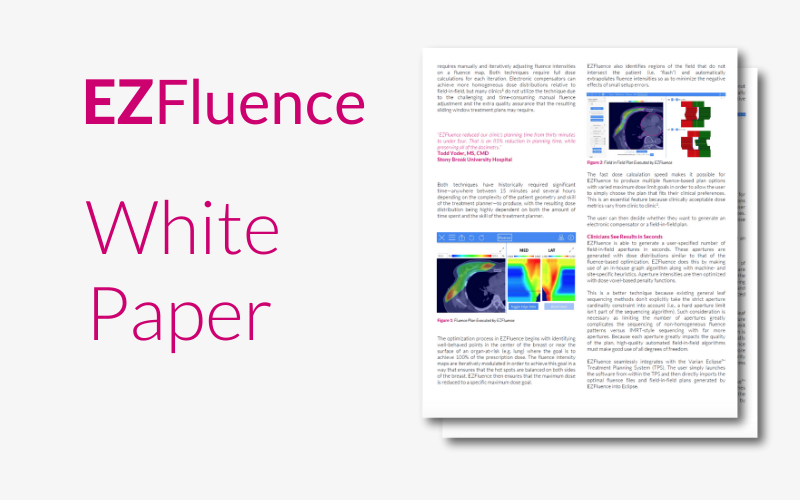 In this white paper, we discuss a new standard of treatment planning for field-in-field and ECOMP planning, one that removes the previously frustrating manual steps of the planning process.
Keep up with Radformation
Get the latest news, announcements, and product
updates delivered straight to your inbox.