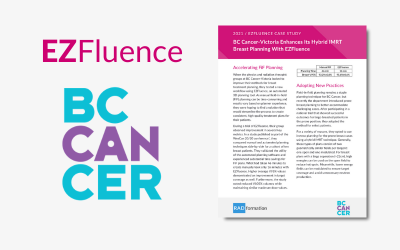 The team at BC Cancer uses EZFluence as a solution for their newly implemented Hybrid IMRT technique, allowing them to create high-quality plans in a fraction of the time.
Webinar: Introducing AutoContour: AI-Powered Structure Segmentation335 Madison Avenue 16th Floor New York, NY 10017 1-844-RADFOR5 (7233675) © 2020 Radformation, Inc. All Rights Reserved.
Keep up with Radformation
Get the latest news, announcements, and product
updates delivered straight to your inbox.