See you at Radformation's booth, B68, at IUPESM / World Congress 2022!
Access all your Machine QA data on a streamlined, cloud-based platform to perform, review, and track multiple QA data streams all at once. Automatically upload your data for any Machine QA test or frequency from Machine Performance Check, DailyQA3, File Directory, and ARIA® right in your browser.
The Comprehensive QA Platform
Gone are the days of scattered spreadsheets and siloed data. RadMachine meets all your QA needs in a simple, centralized hub.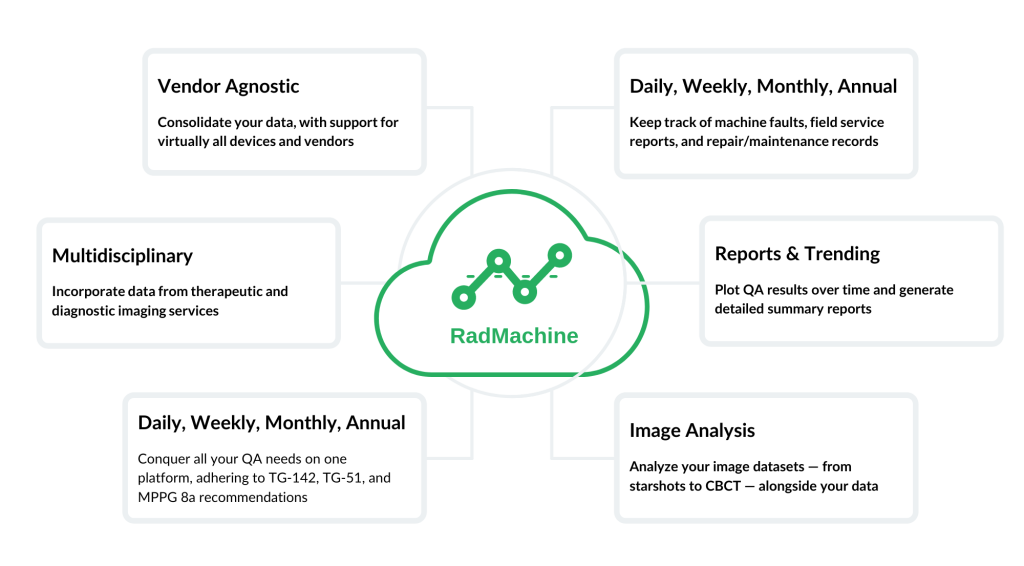 RadMachine is capable of integrating all data from therapy machines, imaging devices, and ancillary equipment into one consolidated platform. Keep tabs on the whole department's QA schedule with built-in scheduling and asset management functionality.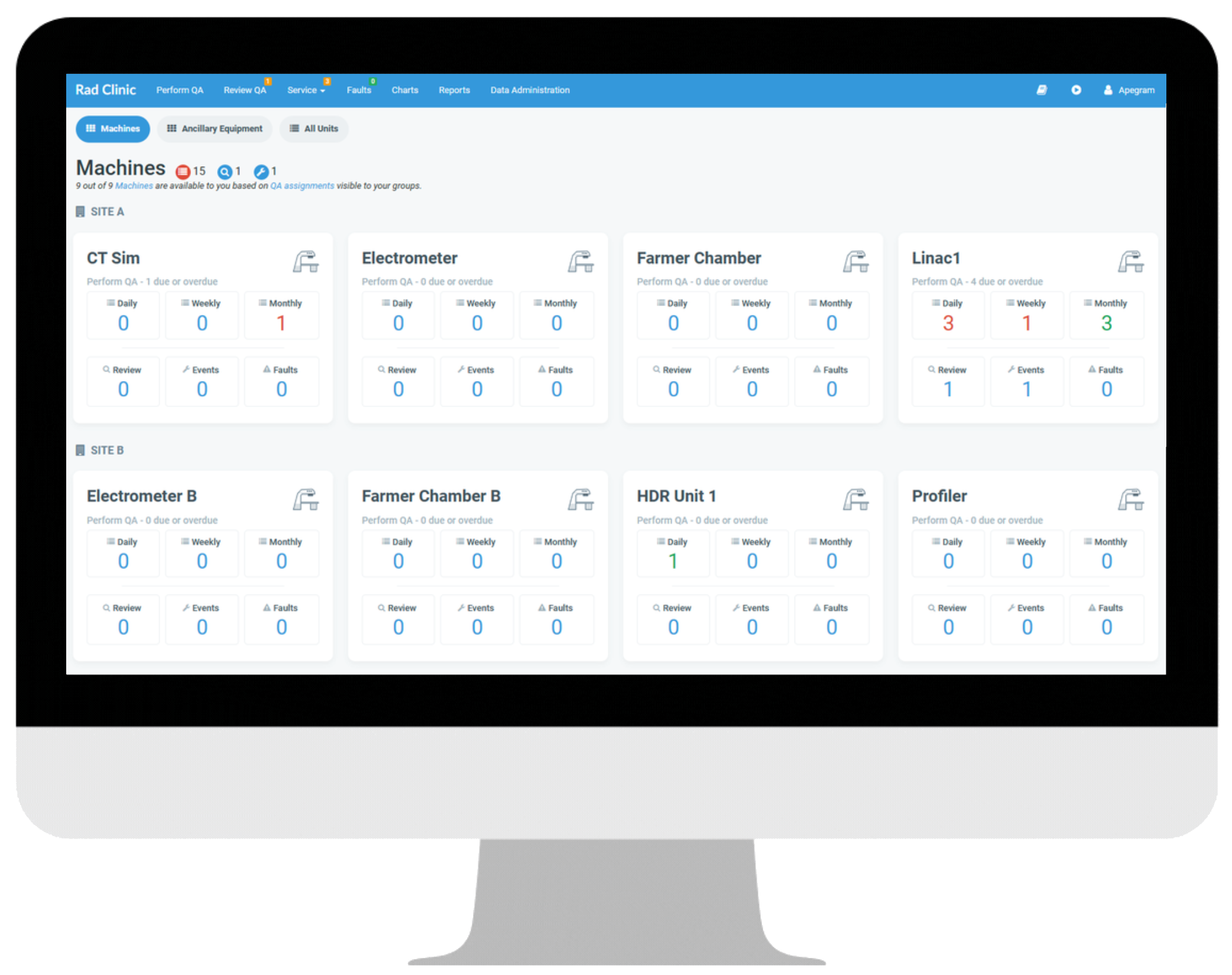 Linac

HDR

CT Sim

Ion Chamber

GM Meter

Ultrasound

And more
Machine QA Sees A New Day
Capture and analyze daily, weekly, monthly, and annual QA data in keeping with TG-142, MPPG 8.a, and TG-51 recommendations. Already have a phantom kit? We accommodate the use of existing phantoms from common vendors.
Integrated Image Analysis
A full suite of image analysis tools makes short work of all your favorite tests, from picket fence and Winston-Lutz to MV and kV image quality. Can we automate it? Of course. RadMachine can automatically upload images from a file directory or ARIA® for touchless analysis, and can easily pull results from DQA3 and MPC.
Picket Fence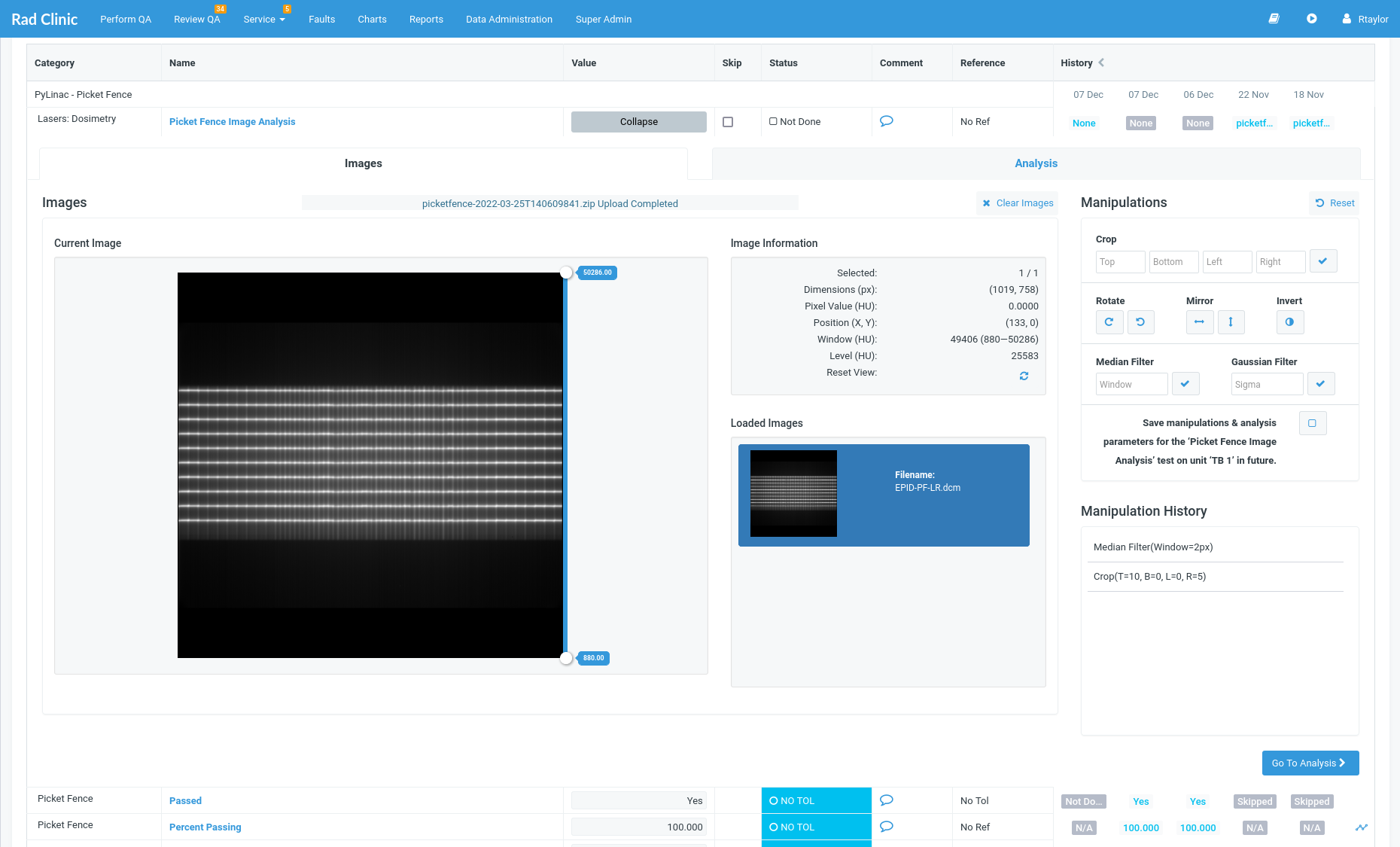 CatPhan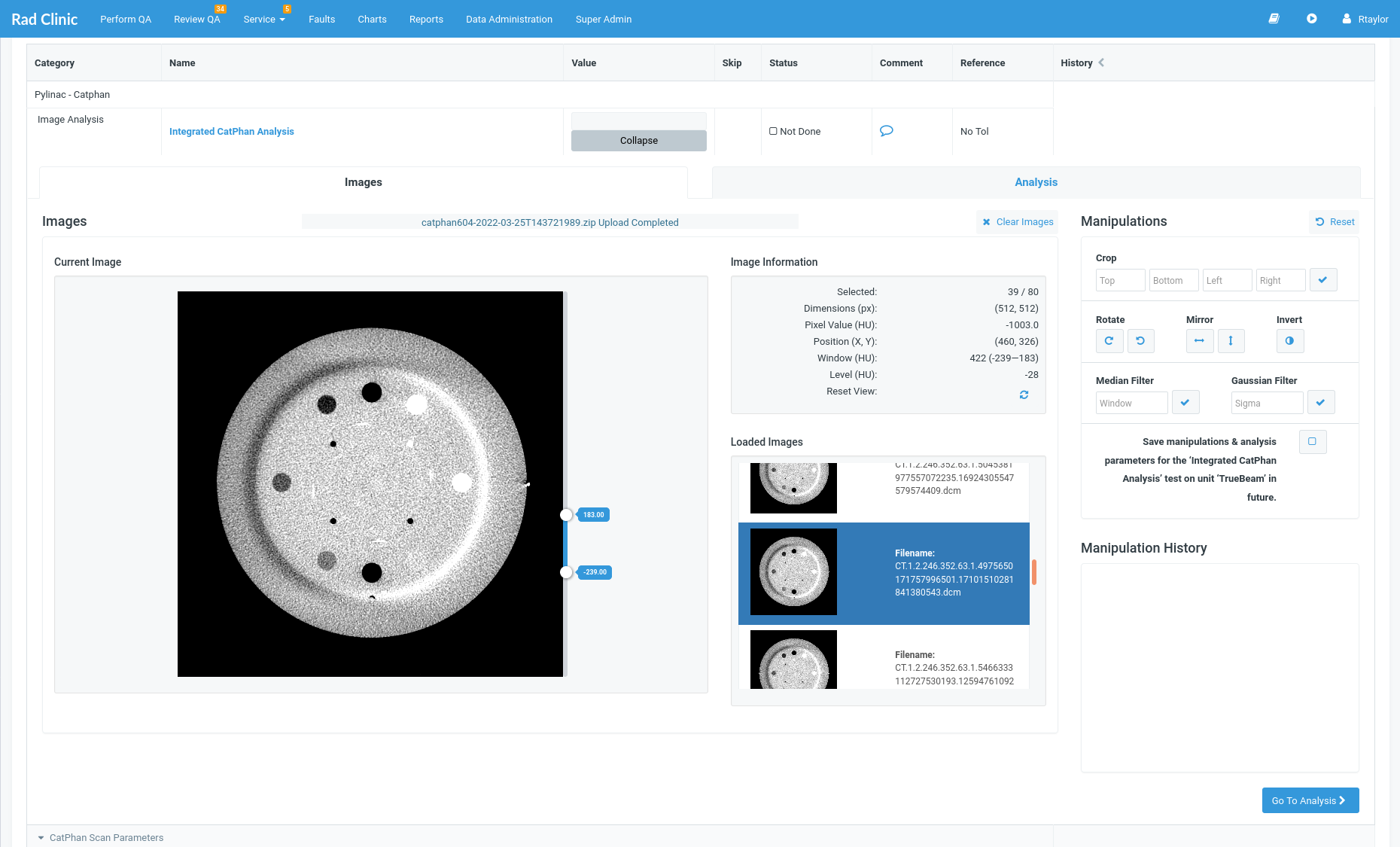 Winston-Lutz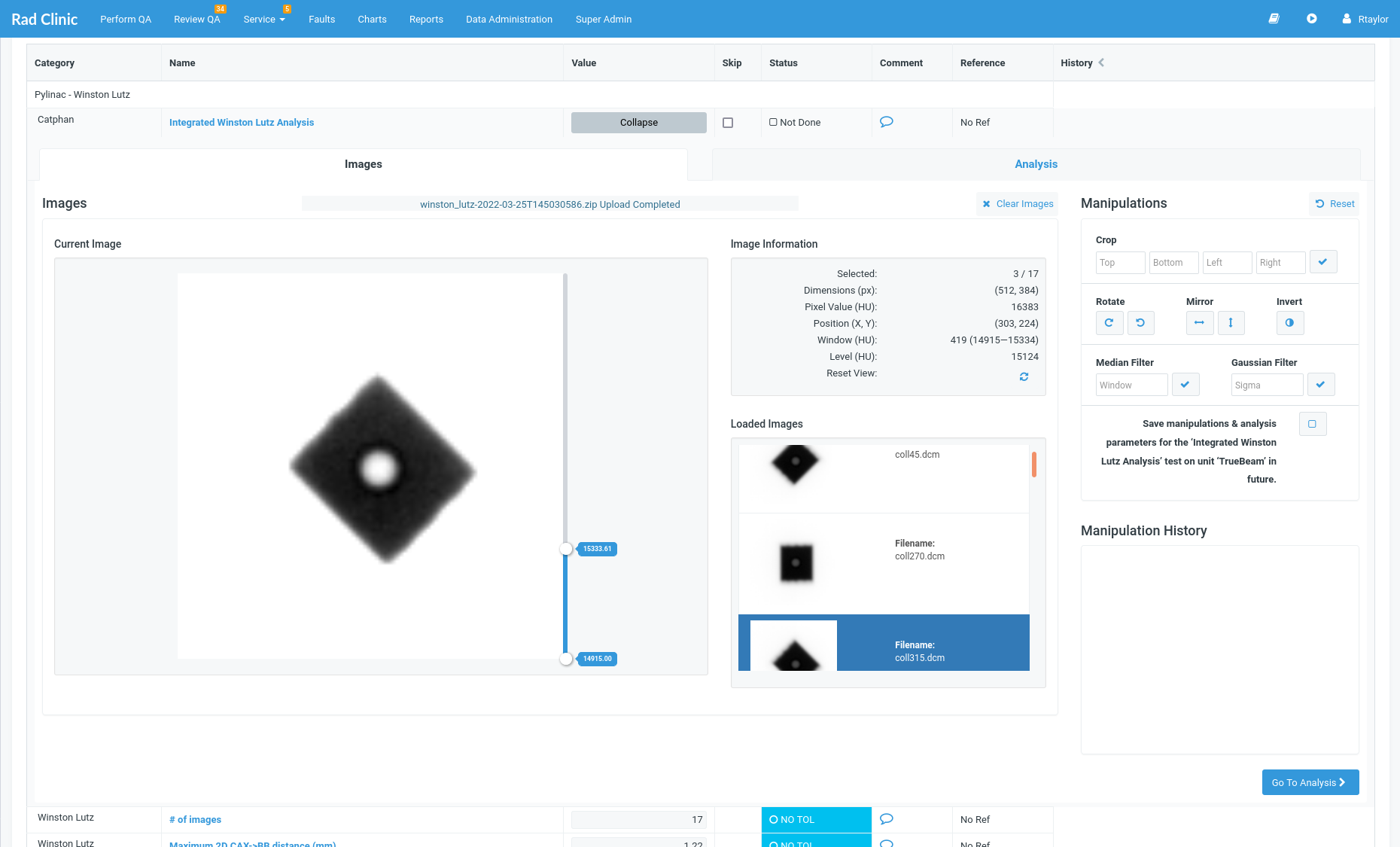 VMAT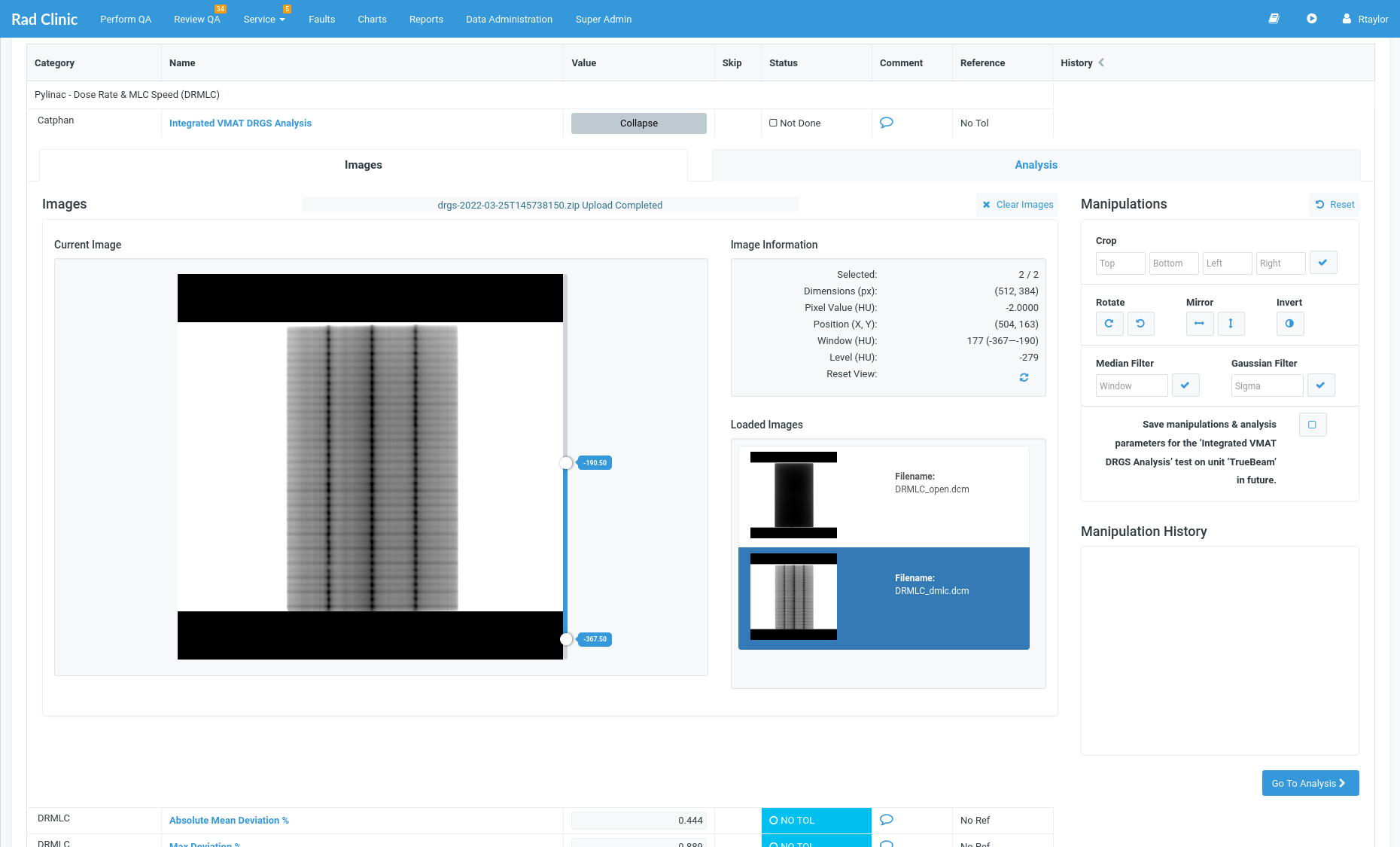 Planar phantoms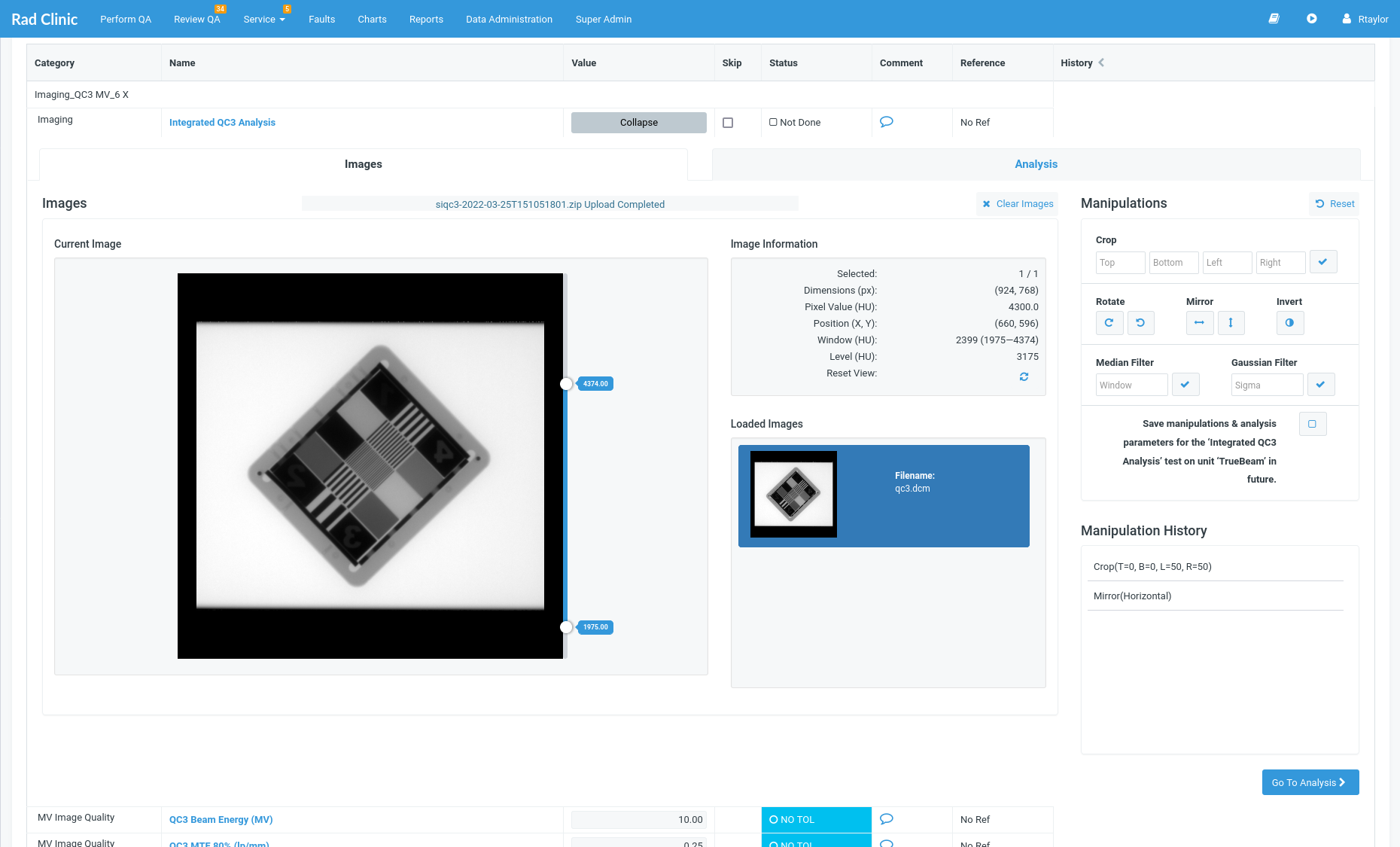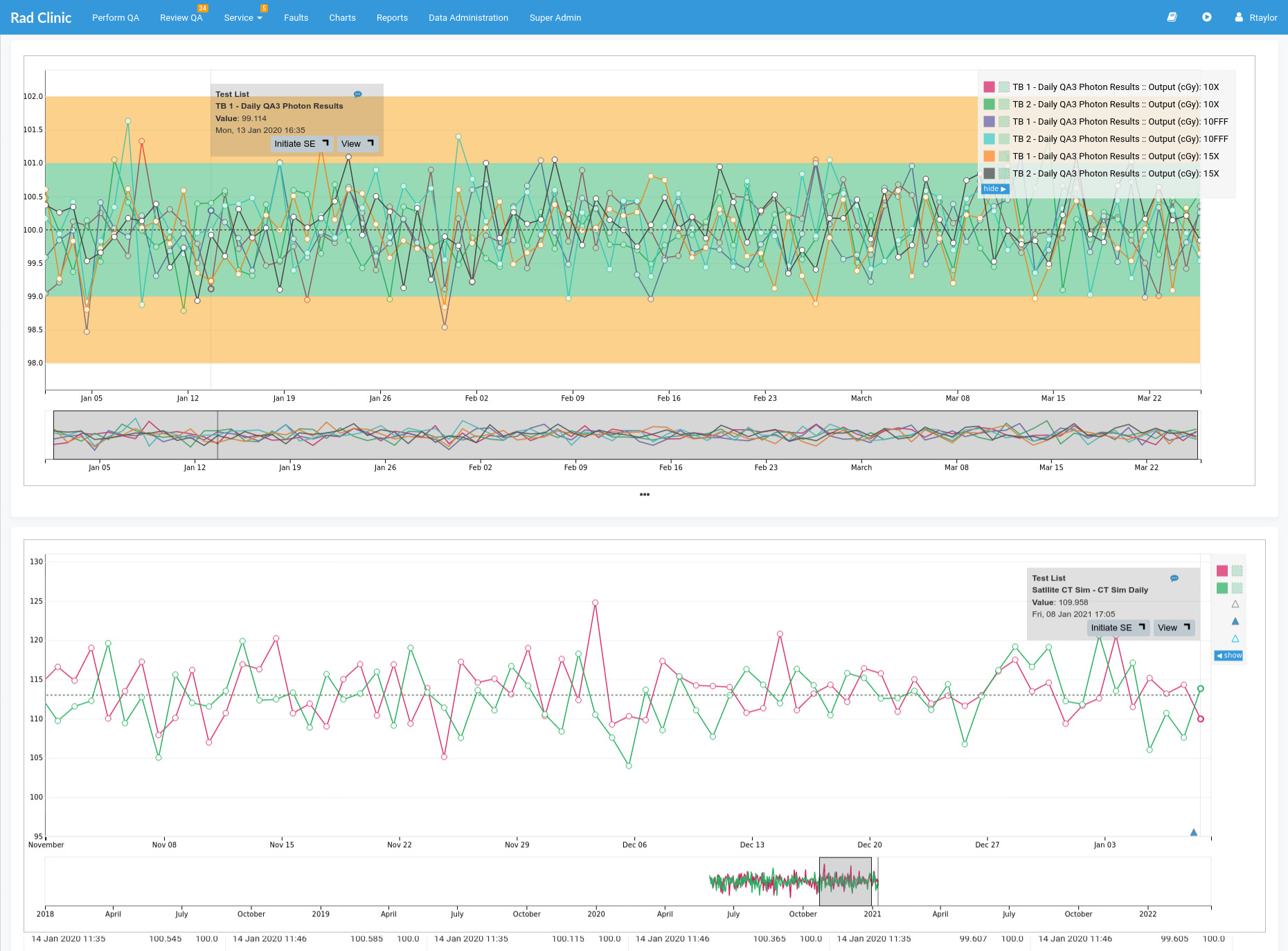 Easily review historical data trends to provide at-a-glance insights into machine and device performance over time.
Complete reports of all QA performed—including service events, image analysis, machine faults, and more — can be generated at scheduled intervals or created ad hoc.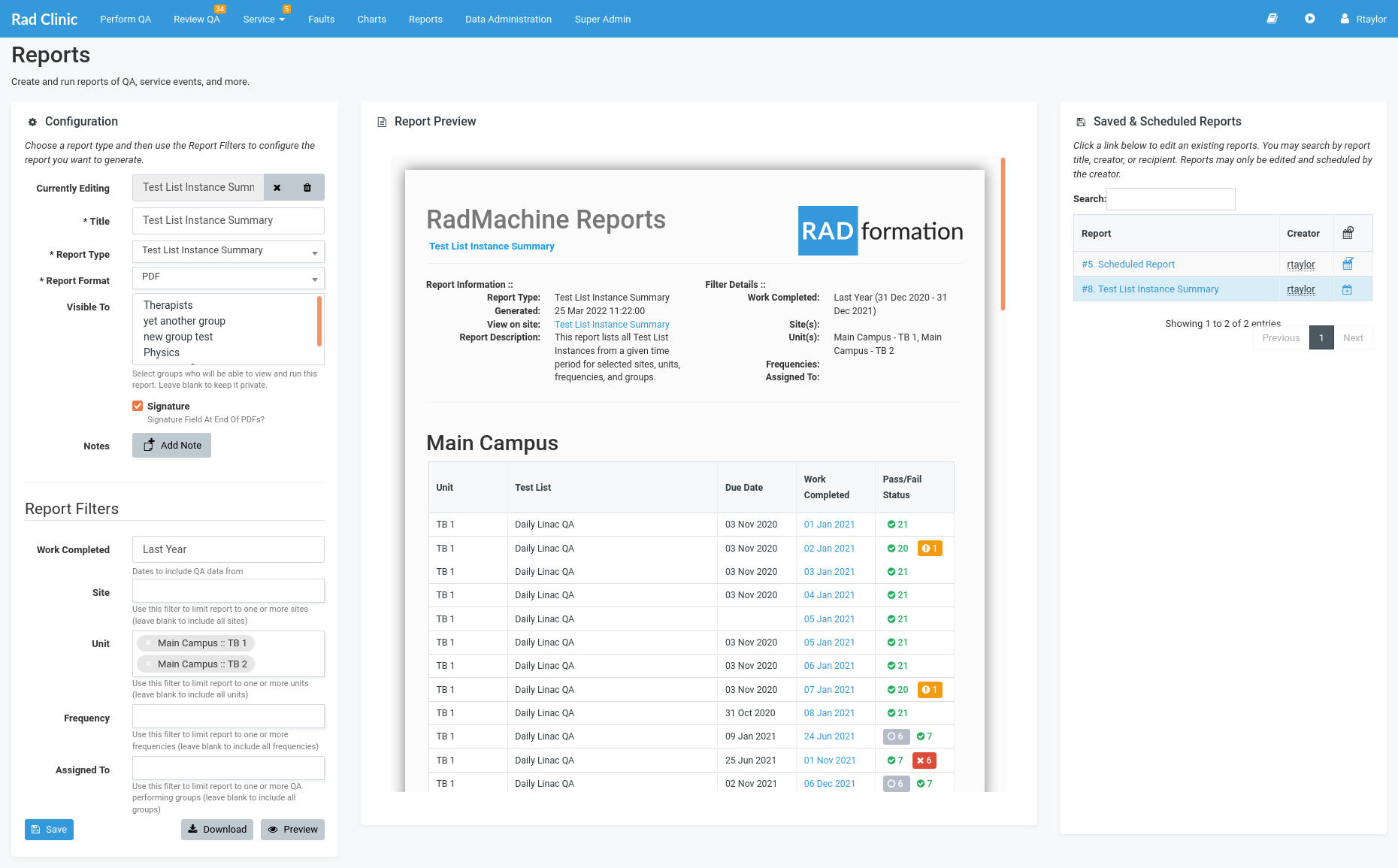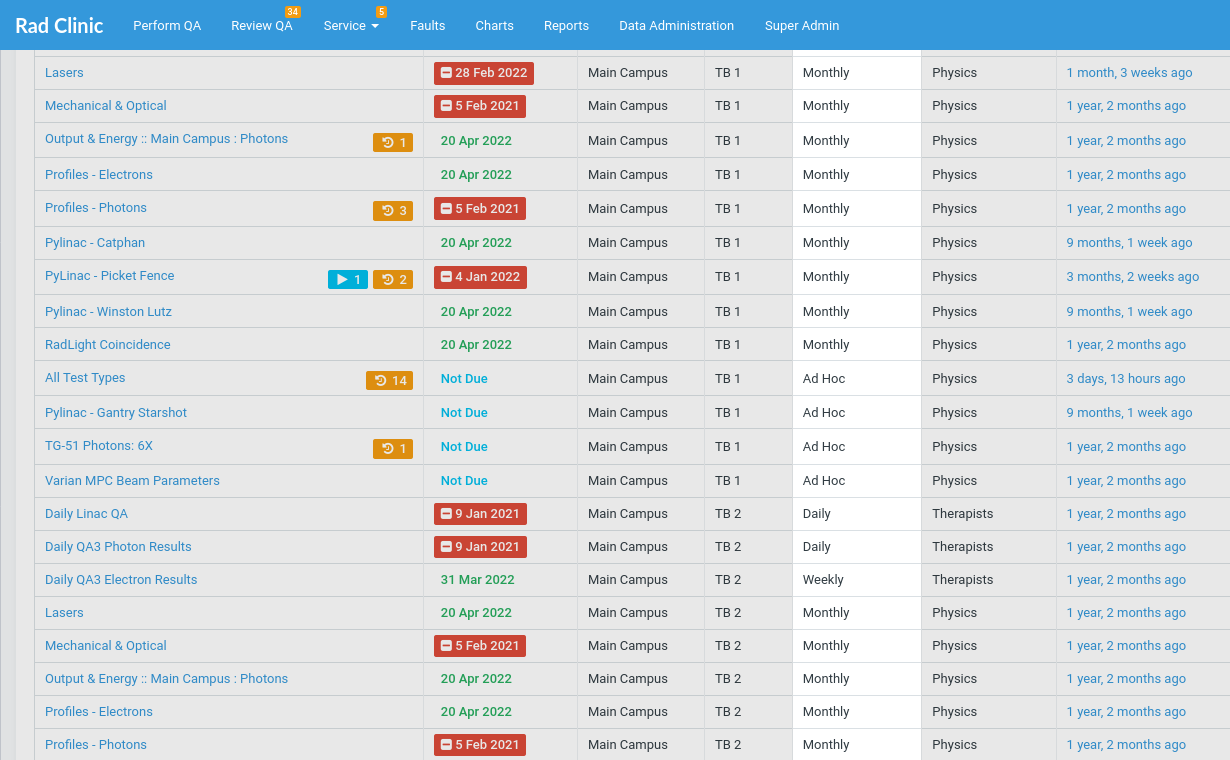 Users have optimal visibility of upcoming and completed QA tasks. Customized schedules ensure a standardized QA process in each department.

Cloud-Based, Browser-Centered
Access your data where you want it, whenever you need it, right in your browser.
No two clinics are exactly alike. RadMachine allows for complete customization to fit the
unique needs of your department.
Testing Flexibility
The sky's the limit with full Python scripting capabilities. Schedule testing and reminders for any QA frequency, and leverage custom templates and tolerances.
Getting Logical
Testing options such as numerical, file and image upload/analysis, real-time cross-test value calculations, multiple choice, text, and constants provide endless configuration options for your QA lists and calculations.
Backend Configuration
Built-in administration allows for careful crafting of user permissions and assignments. Set completion or failure notifications to stay up-to-date on QA task status and progress.
No more spreadsheets. No more relying on multiple QA tools for different tasks. RadMachine meets all your QA needs in one platform.
Keep up with Radformation
Get the latest news, announcements, and product
updates delivered straight to your inbox.