Radformation's 2020 Year in Review
2020 was something.
That's an understatement, of course. This year was one that affected all of us uniquely and deeply, challenging us to reprioritize everything around a pervasive and persistent threat. Beyond COVID-19, we've experienced tumult in global politics, social injustice, and the loss of beloved icons. In the year that felt like a decade, we had to put aside our visions for the year and rewrite our goals and reset expectations.
The effect on the radiation oncology community was multifaceted. But together, we continued our efforts toward a common goal.
Radformation is very grateful for everyone continuing to provide the best for their patients. To support the clinicians doing the heavy lifting, our team has been working diligently to continue streamlining workflows by providing practical, clinically-relevant automation tools.
Radformation Product Lineup Bulks Up
On the product front, 2020 was a whirlwind. What started out as a two-product company in January, Radformation blossomed in 2020, launching four new products to complement ClearCheck and EZFluence, creating a portfolio of automation tools that simplifies a number of clinical pinch points.
We started the year strong by unveiling QuickCode, a software that intelligently collates treatment billing information for easy charge review and auditing. QuickCode is powerful, with the ability to verify approval status and signatures, detect conflicts, as well as predict billing requirements based on treatment planning information and predefined billing templates. Automating the billing process can be a boon for bean counters: in a recent case study, a midwestern radiation oncology department discovered over $18,000 in missed charges in less than two months, all the while delivering valuable time savings.
In the spring, the radiation oncology community began grappling with the changes brought by a global pandemic. RadComm was designed and rapidly deployed to help clinicians keep up with the patient communication obstacles brought on by COVID-19.
ClearCalc was released in May, bringing multi-modality secondary calculation checks to the ClearCheck platform for fast, accurate results. The hybrid system bridges the gap between a single point and full 3D calculation, with a reference point visualizer that provides clinical context to the results and offers multiple calculation point options for ensuring plan accuracy.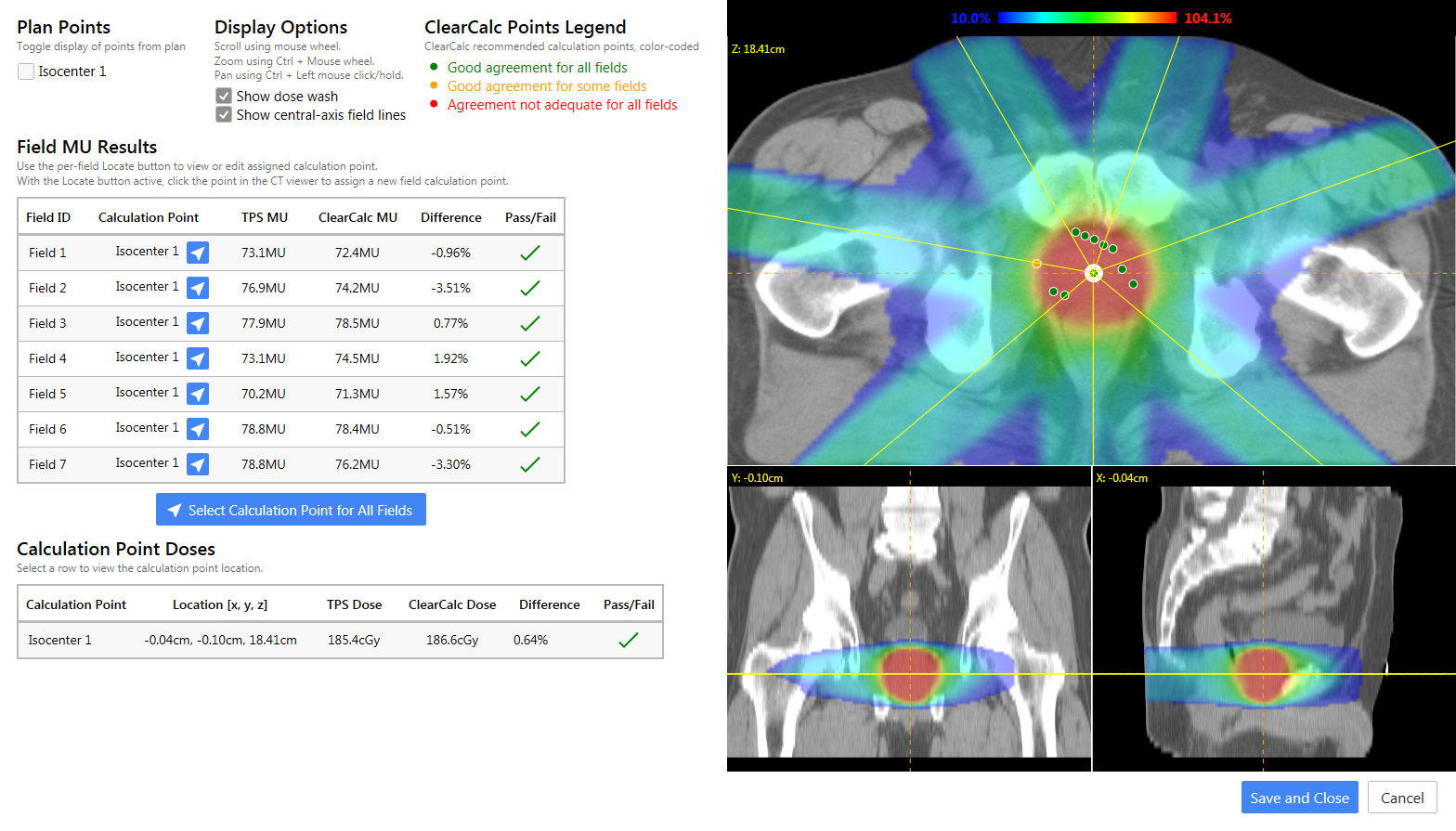 ClearCalc's Reference Point Selection Workspace
During the AAPM annual meeting, an automated weekly physics check solution was introduced. The ChartCheck dashboard provides proactive monitoring of patient treatments, with automatic notifications for any pre-defined check items that deviate from expected values.
With four new products, to say Radformation was busy in 2020 would be selling us short! And that's to say nothing about our existing products, ClearCheck and EZFluence, both of which were augmented with major feature upgrades and enhancements.
Attending conferences is important for learning new information, catching up with colleagues, and connecting with vendors for the latest product updates. Little did we know that we'd physically attend only one in 2020!
The Winter Institute of Medical Physics, held in Breckenridge, CO, delivered (as usual) with fantastic content in a fun, close-knit ski town atmosphere perfect for sharing information and creating connections. Radformation's Elisabeth Van Wie gave a talk entitled Automation in Admin: Standardizing All Aspects of the Clinic, in which she shared insights into how automation could play a role in reducing errors in radiation oncology billing.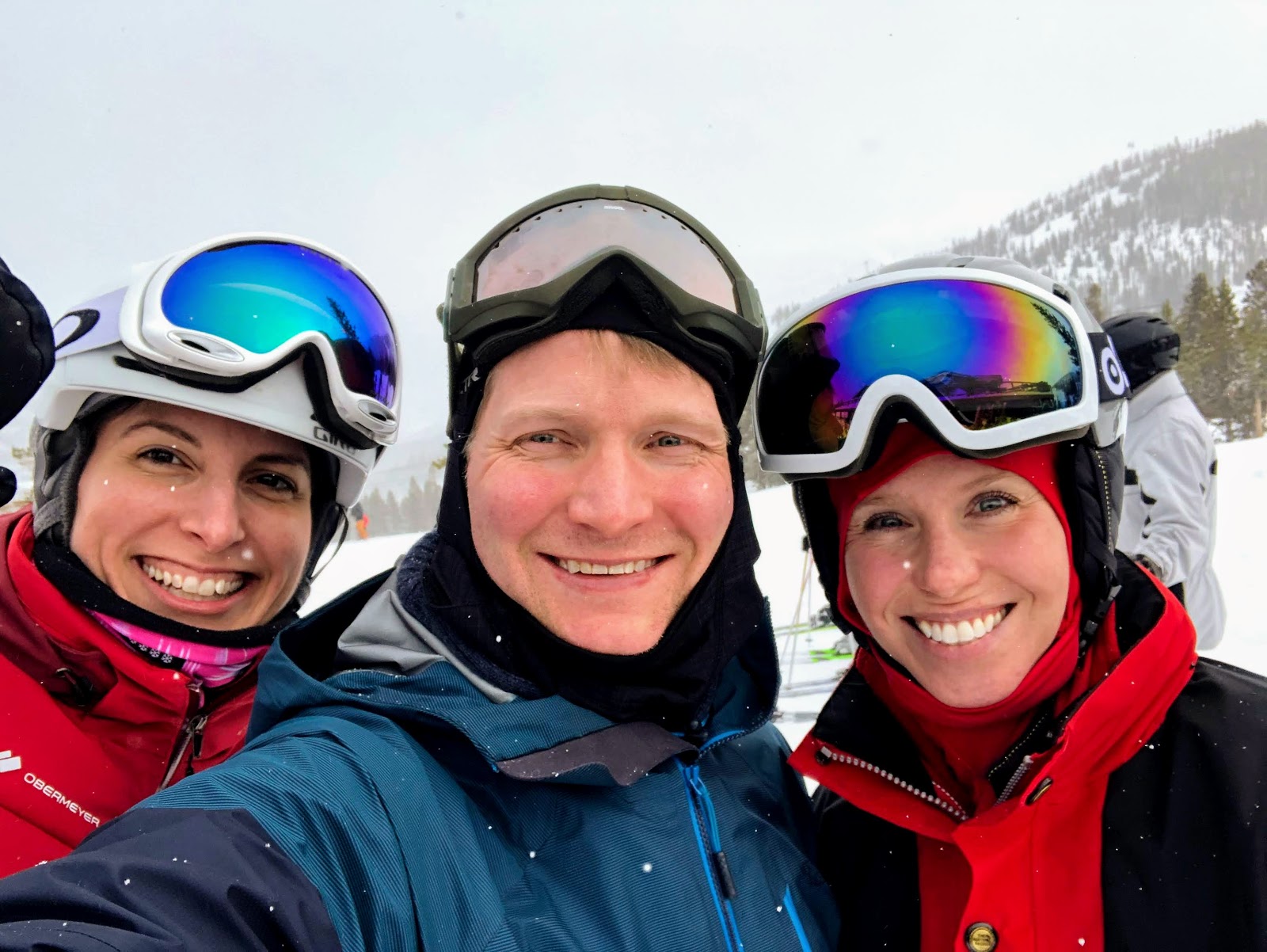 WIMP 2020, Breckenridge, CO. Left to Right: Liz Van Wie, Tyler Blackwell, Kari Beach
Because the AAPM Spring Clinical meeting was so quickly converted to a virtual meeting, we weren't around to see everyone in person. On the bright side, I had the opportunity to give a talk, Automation Bazaar: Clinical Tools at Your Fingertips, which highlighted the present and future role of automation and surveyed commercially available solutions.
At AAMD, Radformation's Kalin Shipman co-presented Plan Study: Maximizing the Possibilities, a dosimetry plan challenge—one of the most well attended events at the AAMD conference. The plan study focused on a difficult Chordoma tumor nestled among critical OARs in the brain. The talk provided treatment planners with useful tips and tricks from high scoring plans to bolster the planning skills of attendees.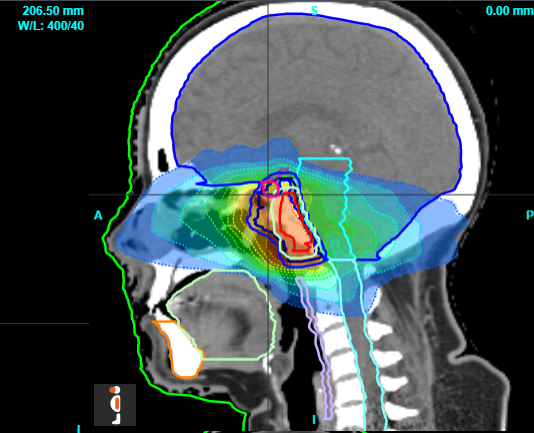 AAMD Plan Study Chordoma Tumor
At the AAPM virtual annual meeting, in addition to participating as a meeting sponsor and creating a virtual booth, we created a custom
Virtual Tradeshow
for on-demand chats, demonstrations, and even featured "in-booth" guest presentations from Megan Hyun, Jason Pukala, Irena Dragojevic, and Charlie Patrosic, in an attempt to create a vendor hall feel. We held our very first Lunch and Learn event, bringing users together to discuss automation and provide relevant product updates, with guest speaker David Cameron providing his clinical experience with ClearCheck. But the annual meeting isn't all about business, so we got our laughs in with our very own Physicists Feud Game and got social with physics Pub Trivia night.
We rounded out the conference circuit with a virtual presence at ASTRO, ESTRO, and SROA, where Radformation's Brad Rauschenbach gave a talk, Staying Informed with Best Billing Practices, and provided updates and resources for radiation oncology billing.
After launching late last year, we continued the
Focal Spot
interview blog series this year, featuring insightful dialogue with physicists on topics like the MR Linac, diversity and inclusion, and IMRT QA. In a year with reduced social interaction, we have found it enjoyable to connect informally with physicists to learn more about what they do and who they are as individuals.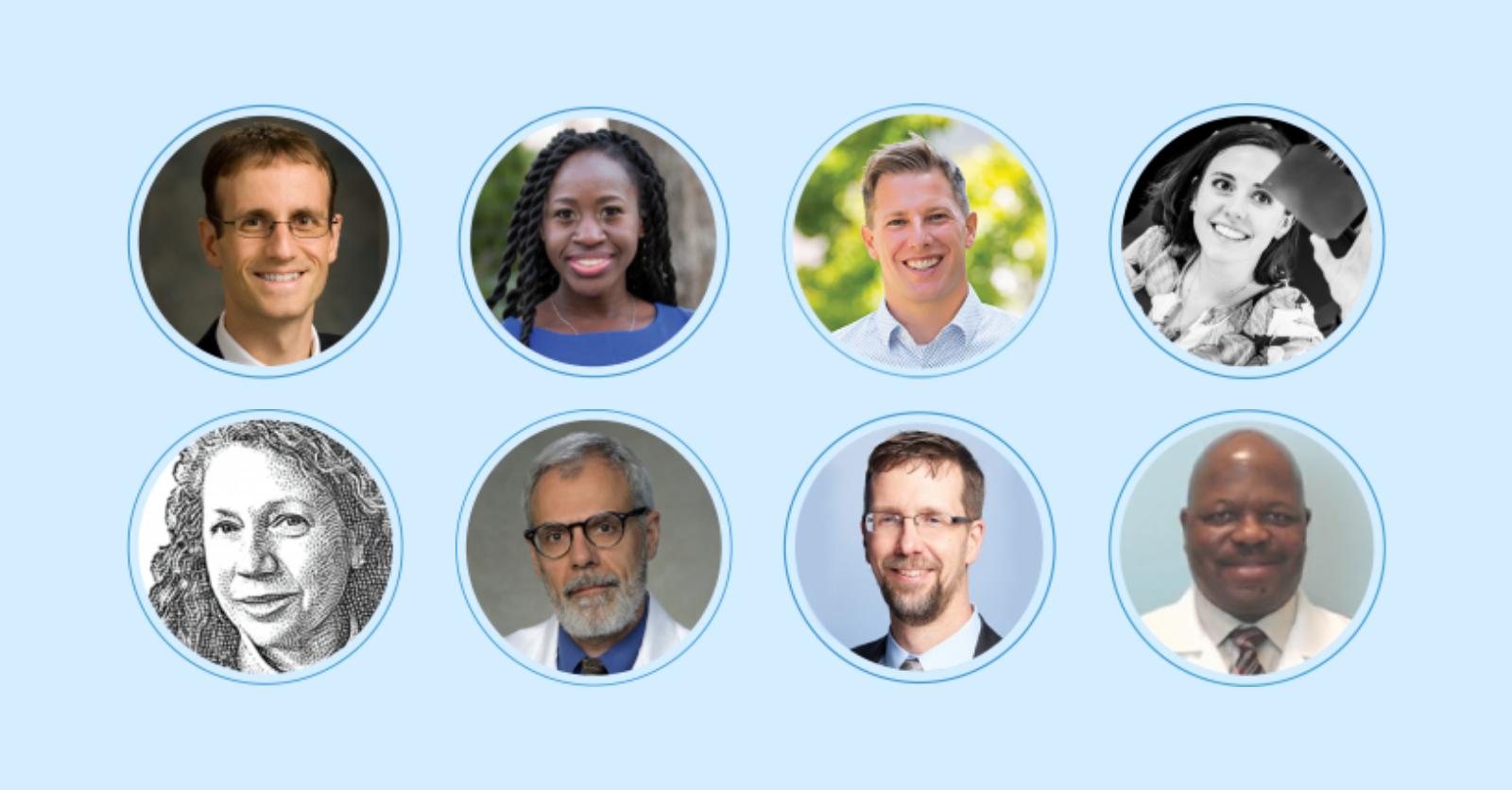 In addition to the Focal Spot interviews, we discussed practical integration of
machine learning and operations research
with David Craft and dove deep into the clinical implementation of
SBRT for cardiac radioablation
on a Zoom call with Washington University's Geoff Hugo and Nels Knutson.
Just a couple weeks ago we released a new section of our website, Surveys, that serves as a repository for over 275 medical physics community surveys that provide meaningful clinical insights on topics ranging from simulation and setup to treatment and QA. Thanks are due to Scott Dube for executing the polls over the last several years and allowing access to such a useful resource.
Despite the challenges and disruptions, we've seen the industry exhibit remarkable resilience, pivoting where necessary to maintain effort where it matters most. We're thankful for the continued support from our community in 2020, and look forward to the prospects of the coming year.
Comment below to share your highlights and challenges from 2020 with us!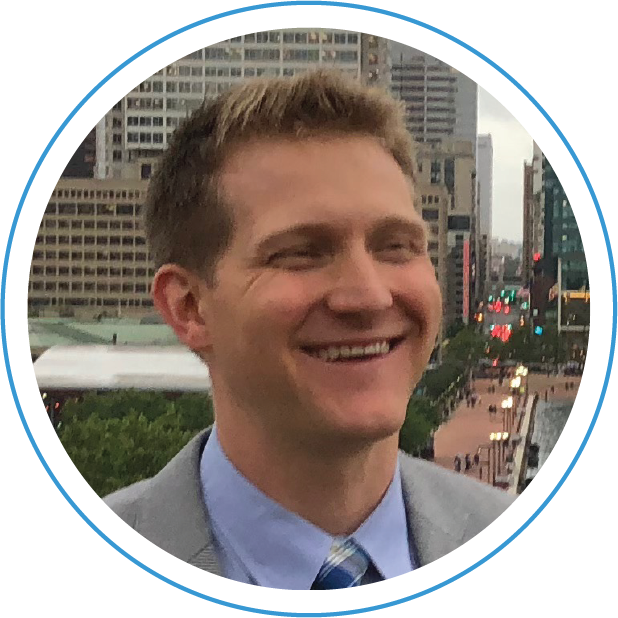 Written by Tyler Blackwell
Tyler Blackwell is a board-certified medical physicist with extensive clinical experience in radiation therapy. He is active in several AAPM committees, has served as secretary-treasurer for the Northwest Chapter of AAPM, and is an ABR orals examiner. Tyler dabbles in real estate investing and loves preparing breakfast for his two kiddos.
Keep up with Radformation
Get the latest news, announcements, and product
updates delivered straight to your inbox.