Medical Physics Community Surveys
The
Surveys
section hosted on our website is a repository of over 275 medical physics and dosimetry community surveys circulated through email distribution lists (MedPhys ListServ, MEDDOS, etc.) with rich data on clinically-relevant topics.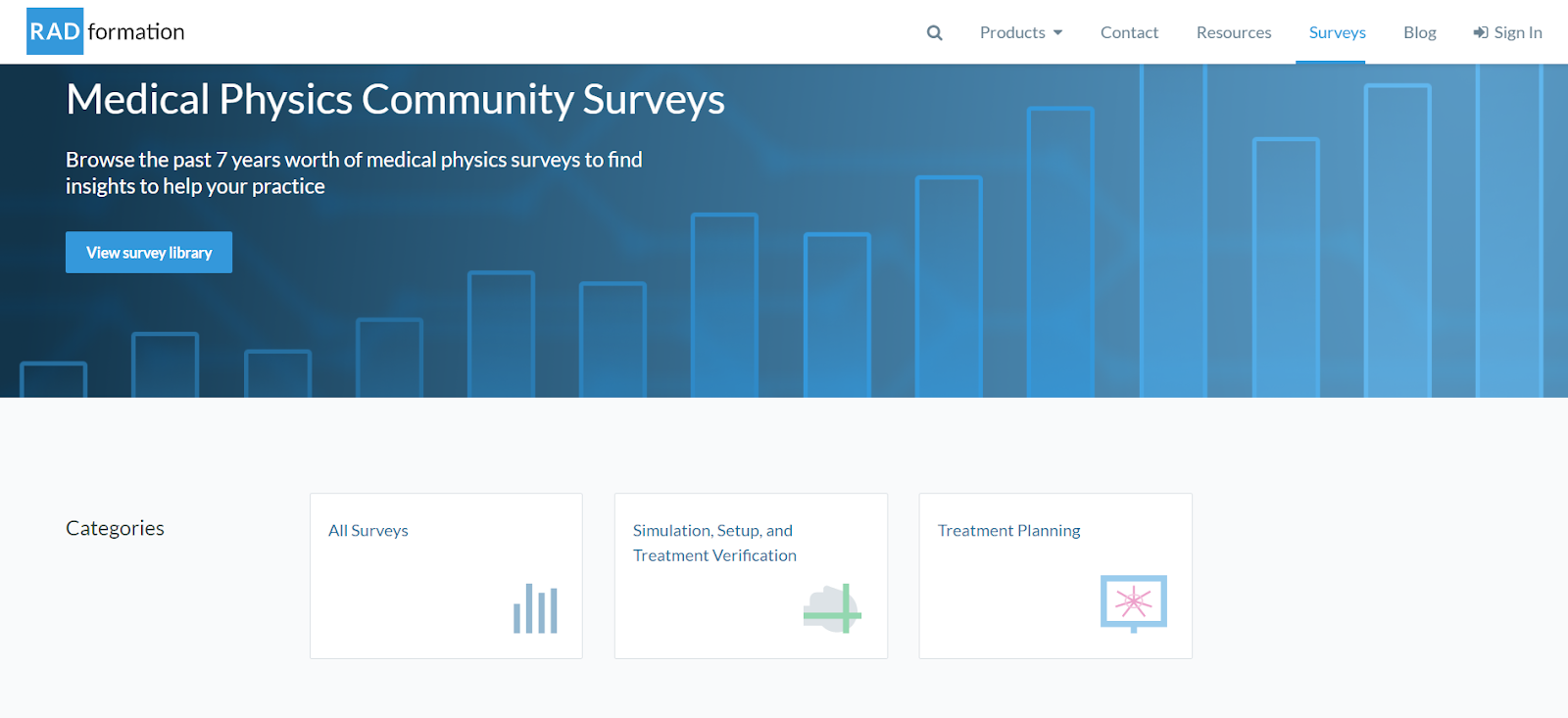 Easy access to responses from clinical physicists from community hospitals to academic centers can be helpful when starting a new technique, validating current methodologies, or simply observing trends in the field. We know it was helpful to us when we were in the clinic. To save others from digging through old emails (like we were doing), we individually categorized and tagged each survey so that the information you need is easy to locate.
In addition to hosting the surveys, we're adding new category-based analysis cards, grouping relevant surveys to provide new graphical insights from the data. We're also combining duplicate responses for a more complete and thorough understanding of community practices. We'll be adding new surveys on a periodic basis—several times over the course of the year—to ensure the database remains up-to-date.
As little as 30 years ago, treatment planning in radiation oncology was performed using hand calculations of open fields to a point at depth. Plans did not consider internal structures or density changes, which allowed for little sparing of the surrounding tissue. Fast forward a few decades and hand calculations have been relegated to textbooks as a conceptual tool while computed tomography (CT) simulation has become the standard of care for treatment planning in external beam radiation therapy (EBRT). CT simulation forms the backbone of modern EBRT and allows for complex patient-specific plans to be created with high precision. This category addresses surveys related to the first segments of the radiation oncology workflow, encompassing patient simulation, setup, and treatment verification.
Read now >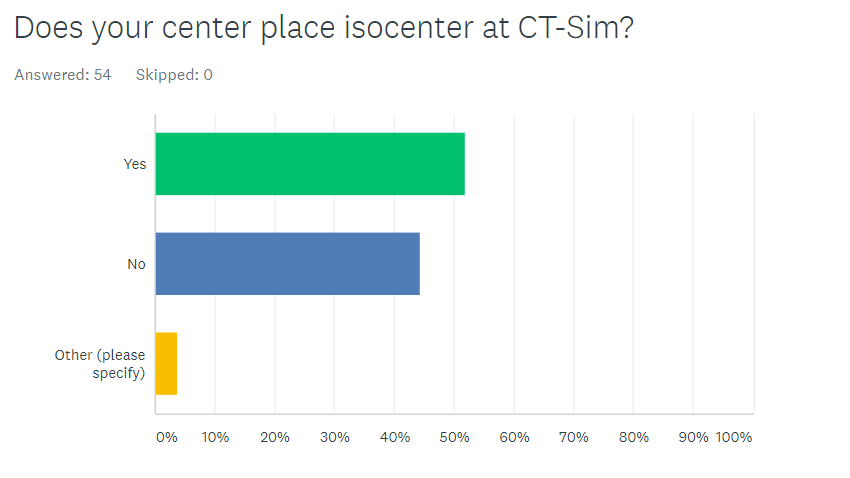 The first episodes of radiation therapy can be traced as far back as 1895—immediately following the discovery of x-rays—to the treatment of advanced breast cancer in Chicago resident Emil Grubbe. Treatment plans were based on empirical data, as very little was understood about the clinical application of x-rays. Developed over decades of clinical and scientific research, modern treatment planning techniques involve more sophisticated methods for achieving higher rates of tumor control via dose conformality and normal tissue sparing. Today, treatment planning encompasses the workflow occur
ring between simulation and treatment. This survey card provides new contextual insights for surveys related to t
his rich topic.
Read now >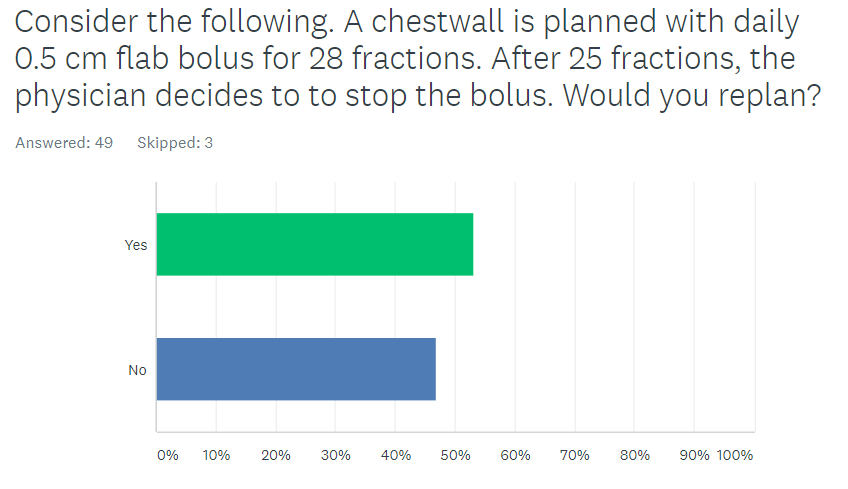 Have an idea for something else we should do with all these surveys? Let us know your thoughts. Drop a comment below with any feedback on the surveys or analysis.