Introducing: The Focal Spot
A proper celebration of the International Day of Medical Physics (IDMP) and the people that enrich the field shouldn't be limited to a single day. With that being said, we're excited to announce the launch of our medical physicist interview series, The Focal Spot! In this ongoing series, we'll sit down with physicists in our community that are doing great things, translating their technical expertise to affect real impact in patient care.
This series is an ongoing celebration of what it means to be a medical physicist. It is a conversational interview in blog format that will highlight physicists in our community that are doing great things. Our goal is to cultivate community by engaging with medical physicists to share their work, their ideas, and to illuminate their personal story.
We're interested in interviewing a diverse group of individuals representing different specialties and interests within medical physics, including physicists from small, clinical settings as well as from large academic institutions and everywhere in between. Some will have just a few years of experience, and others will have a few decades!
What's special about who is chosen to be interviewed?
The physicists we are interviewing are special in so many ways. They're practical. They're intelligent. They're creative. They're interesting people and, most of all, they add value to the field of medical physics through their work.
What's the purpose/motivation for the series?
Inspiration for the physicist interviews stems from the spirit of International Day of Medical Physics, created by the International Organization for Medical Physics (IOMP) in 2013. It's a day in which we celebrate and honor the contributions of medical physicists in patient care around the globe. We want to highlight who we are, what we do, and the impact we make.
Why do we want to interview physicists?
Physicists are fascinating people! There is so much to learn from the players in our field: lessons in patient care, serving the AAPM, authoring task groups, navigating professional turbulence, living the good life, etc.
Who benefits from this series?
By highlighting physicists from all corners of our field, we're creating an inclusive community that will benefit anyone who partakes or engages.
To start, the interview series will be a conversational 'question and answer' format. Stay tuned for the first interview in the series, which will be posted shortly!
Do you know an all-star medical physicist? Tell us who we should interview!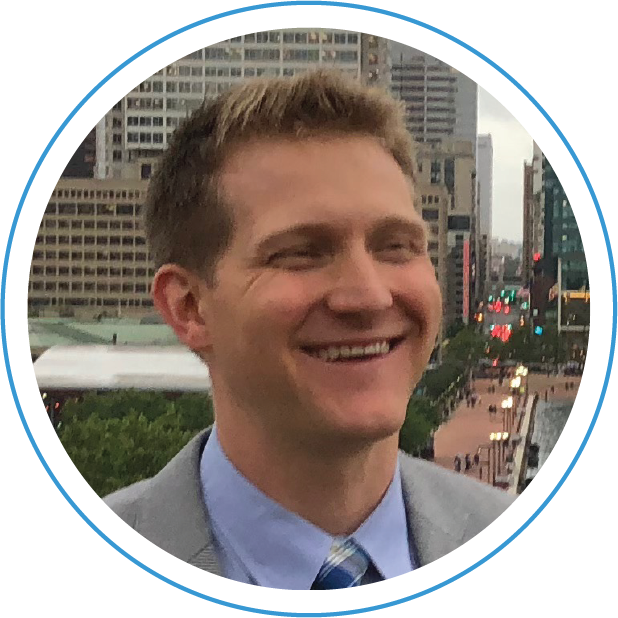 Written by Tyler Blackwell
Tyler Blackwell is a board-certified medical physicist with extensive clinical experience in radiation therapy. He is active in several AAPM committees, has served as secretary-treasurer for the Northwest Chapter of AAPM, and is an ABR orals examiner. Tyler dabbles in real estate investing and loves preparing breakfast for his two kiddos.
Keep up with Radformation
Get the latest news, announcements, and product
updates delivered straight to your inbox.