Introducing ClearCalc: Independent Calculation Software
We're at it again! Radformation is pleased to announce another automation tool: ClearCalc, a secondary check software that imports treatment plans and independently verifies their accuracy. Results are displayed quickly and are easily interpreted—saving time and ensuring plan accuracy.
Option for Direct Eclipse Integration via ClearCheck
Manually exporting treatment plans for secondary evaluation is a thing of the past. With the option for direct integration through the Eclipse API scripting platform, ClearCalc takes automation one step further with automatic treatment plan import and processing. ClearCalc can be launched via ClearCheck and the second check results display in the ClearCalc window within seconds. ClearCalc results can then be automatically added to the ClearCheck report for the final plan printout. For users without Eclipse, there is a standalone option for exporting DICOM plan files.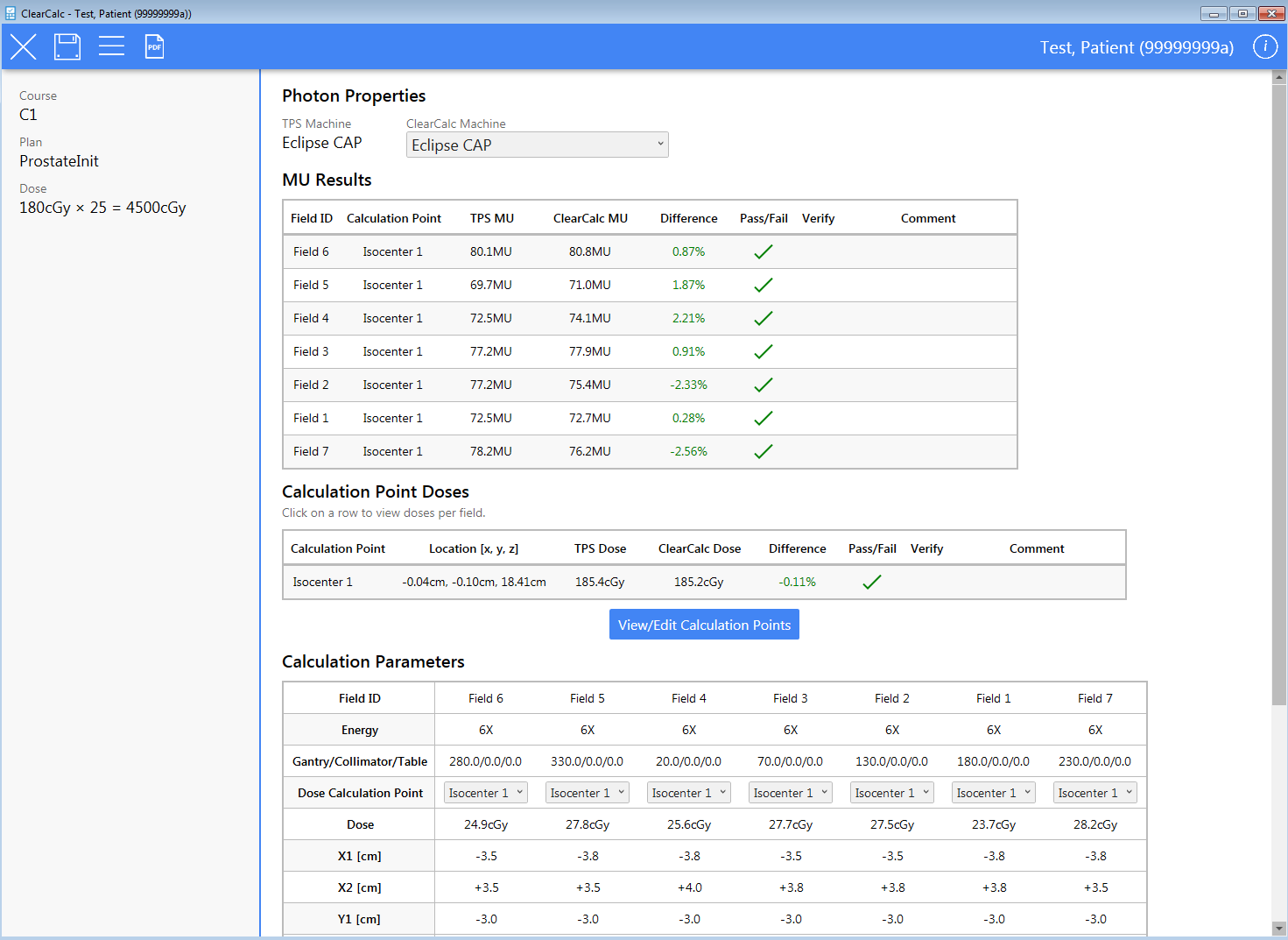 Photon calculation results workspace
ClearCalc supports 3DCRT, IMRT, VMAT, SBRT, SRS and virtual wedges—with no additional modules to purchase. Our custom finite-sized pencil beam (FSPB) algorithm ensures calculations are as accurate as possible while still providing results quickly. ClearCalc automatically chooses the best possible calculation point based on the incoming plan, so users no longer need to spend arduous time searching for the perfect point if the isocenter or a created reference points don't pass. Don't like the chosen point? Select a new point directly within ClearCalc.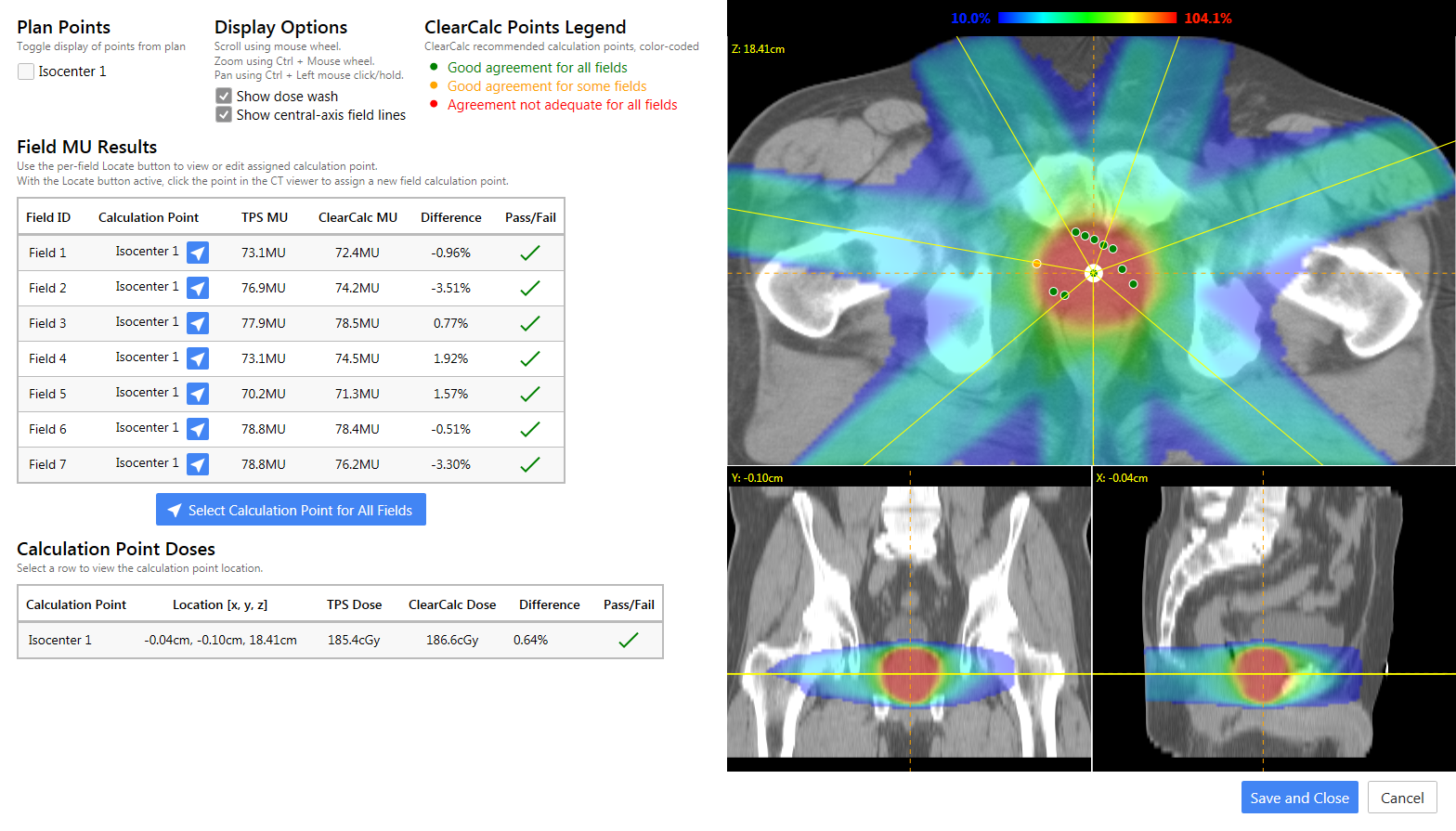 Photon optimal reference point selector
The electron calculation module utilizes the formalism of AAPM Task Group Report 71, so calculations are accurate and fast. With options to calculate to either a prescribed isodose line or a calculation point, ClearCalc can handle any electron planning workflow. The cutout size is automatically calculated using sector integration, and ClearCalc then determines the appropriate cutout factor from user-entered data. Alternatively, the user can manually enter their cutout size and factor.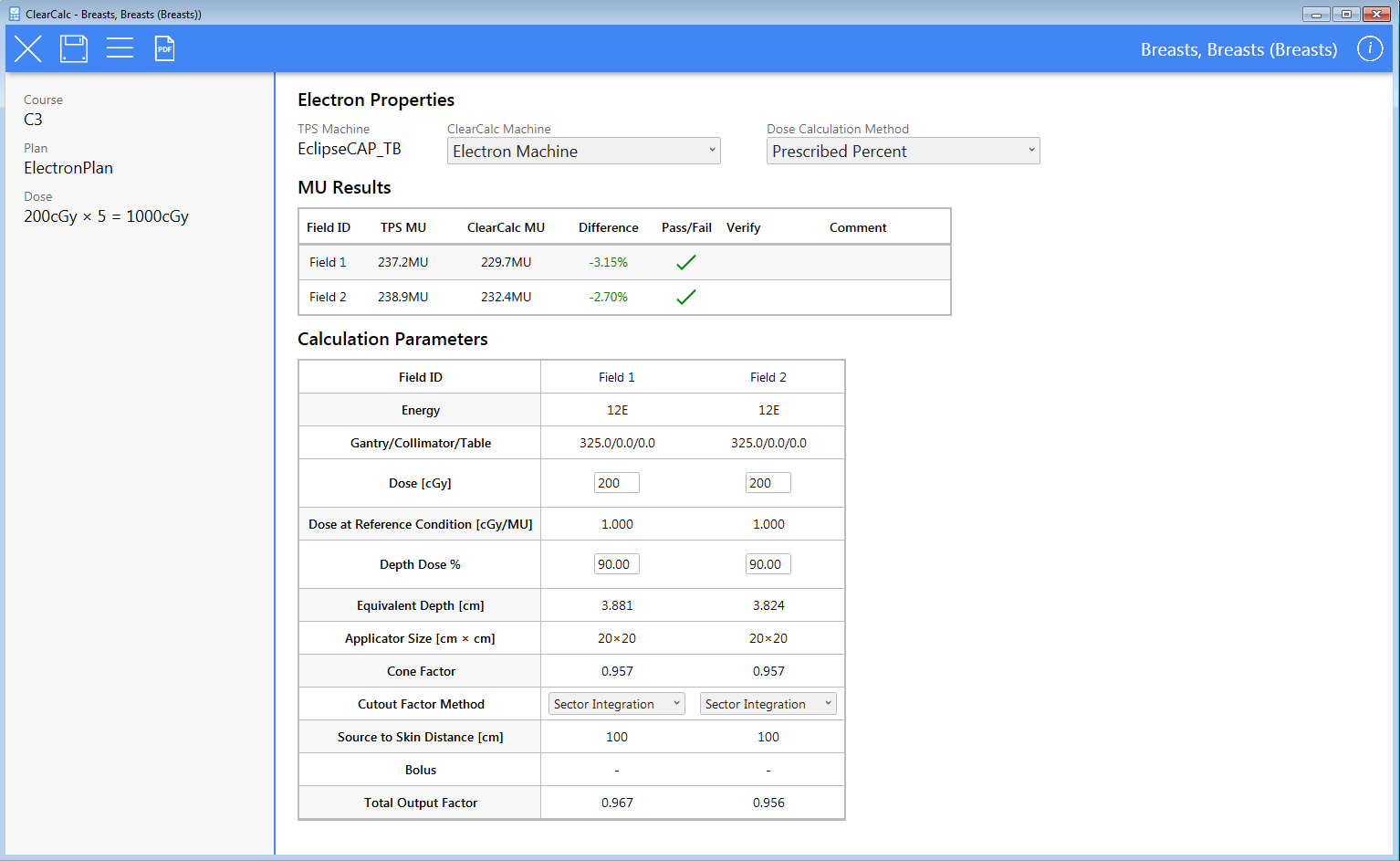 Electron calculation results workspace
Brachytherapy Calculation
ClearCalc uses the tried-and-true calculation methods outlined in AAPM Task Group Report 43. All sources included in TG-43 are entered into ClearCalc and ready for use. Incoming reference points are calculated and results are displayed in an easy-to-interpret manner. Applicators, dwell positions, and dwell times are also displayed for verification.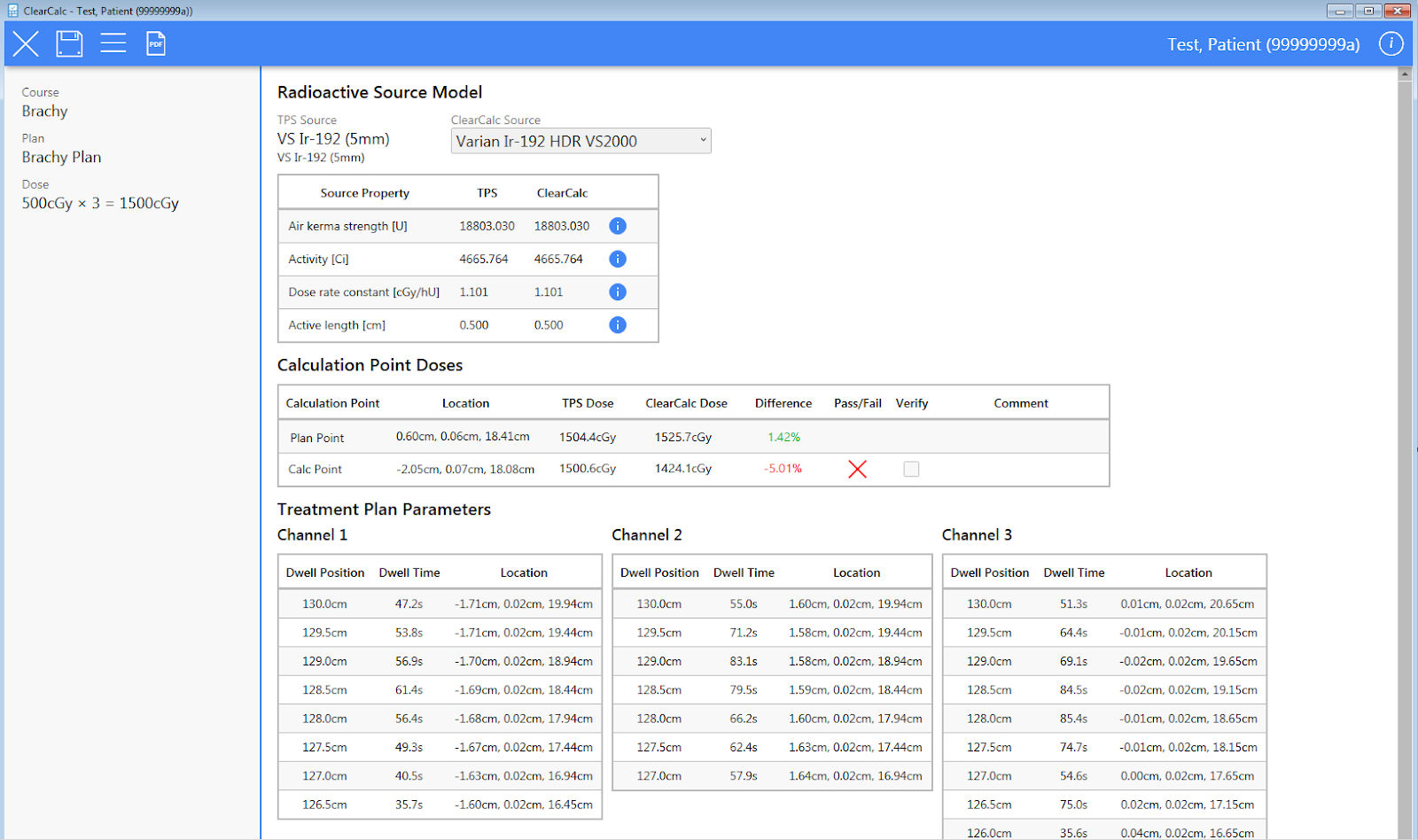 Brachytherapy calculation results workspace
The ClearCalc administration application allows the user to enter custom data for many parameters, including electron applicator applicator factors, electron PDDs, and brachytherapy source data. The photon data can also be customized via user-entered output factors and customization factors. Additionally, user-specific pass/fail criteria may be set for photon, electron, and brachytherapy plans—including separate "small field" criteria.
One Platform for All Your Second Check Needs
ClearCalc provides users with confidence in their final treatment plan and a simplified workflow, saving users time and streamlining plan evaluation on all fronts. Schedule a demo or contact us to discover how ClearCalc can expedite secondary treatment plan calculation verifications for your department!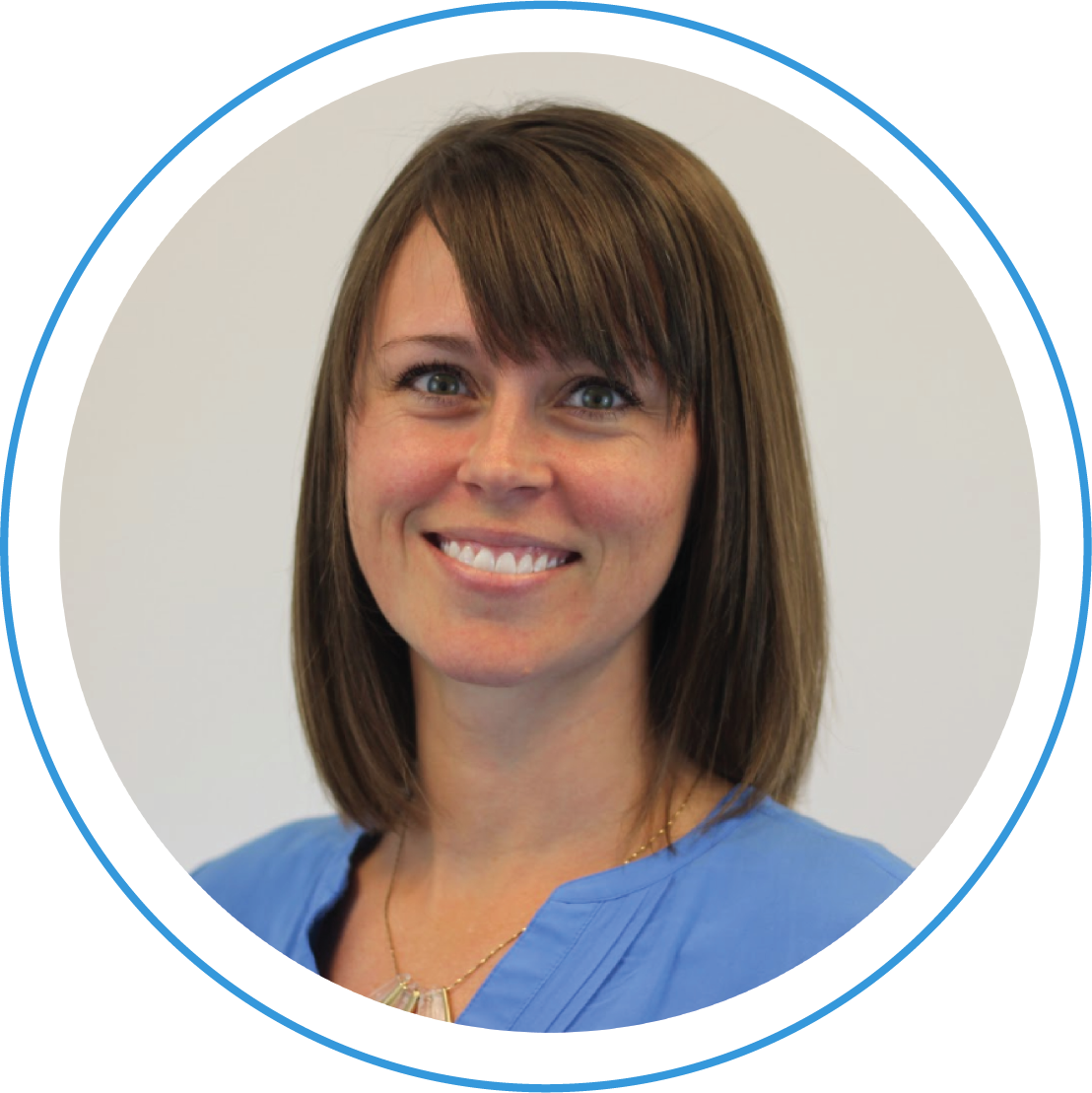 Written by Christine Gnaster
Christine is an ABR-certified Medical Physicist with experience in both clinical radiation therapy and clinical product management and development. She is actively involved in the AAPM and the Southeast Chapter of the AAPM. Christine is obsessed with all things cars, is working towards her certification in the Court of Master Sommeliers, and enjoys family time on the golf course with her two sons and husband (who also happens to be a Medical Physicist).
Keep up with Radformation
Get the latest news, announcements, and product
updates delivered straight to your inbox.