Intelligent Automation in Radiation Oncology
Radformation is a company focused on intelligent automation in radiation oncology. Together, we're a team of motivated physicists, dosimetrists, and therapists with clinical insights from our years of experience creating treatment plans, checking charts, and treating patients. The spirit of innovation through automation is inspired by the patients we've encountered along the way. We use the phrase "intelligent automation" to describe the software solutions we design to improve patient care, but what does intelligent automation actually mean?

Automation's importance in radiation oncology

Automation is something we're all familiar with, something that we have already integrated into our departments to differing degrees. It will continue to be a driving force of innovation in our field, coinciding with efforts to improve plan quality and reduce errors inherent in human interaction. Increasing productivity in treatment planning by minimizing time spent on tedious, routine tasks "below our licenses" (as Eric Ford worded it in a Focal Spot interview) allows for more time to address complicated plans or continuously adapt treatment plans as patients' needs change. Furthermore, automating workflows has the potential to reduce the cost of healthcare, critical in an environment in which healthcare spending has dramatically outpaced workers' wages.
As a field, we have an opportunity to improve the patient experience. Radformation CEO Kurt Sysock, MS, DABR, explains, "On average, it takes five days after simulation to create a finished plan that is ready for treatment, and we want to reduce that to less than one day." Indeed, reducing the time-to-treat can have a significant impact not only on patient satisfaction, but also on patient outcomes. Delays in treatment planning times are associated with an overall higher risk of mortality ranging from 1.2–3.2% per week for curative diseases. Reducing the time between simulation and treatment maximizes tumor control probability and patient survival.
Developing automation from expertise

Intelligent automation solutions require clinical domain knowledge and consideration to create algorithms that produce consistent, reliable, high-quality outputs that support critical decision-making. According to Efficiency Expert Kalin Shipman, CMD, the end product "works seamlessly with a skilled user to complement them in a way that an experienced assistant might." Presenting well-organized information quickly and in a user-friendly format is the key to productivity with automated tools.
As to who benefits from intelligent automation, Radformation Product Manager Andrew Jensen, MS, DABR, asserts that, "ultimately, it's the patients." The quality and consistency of patient care is greatly improved when dosimetrists, physicists, and physicians are able to deliver therapy as efficiently as possible. With efficient workflows, the care team can devote more resources toward tasks that require experienced human judgment and analysis. Reducing the input efforts required to treat patients likewise reduces the overall cost of care. From the clinician's point of view, it reduces time wasted on tasks that do not add value to the quality of care but are nonetheless important for sustaining operations.
Efficiency Expert John Richards, CMD, explains, "we design intelligent solutions for clinics that are interested in efficient workflows." Radformation initially designed its first products for technical users such as physicists and dosimetrists, but output results of EZFluence and ClearCheck are clearly beneficial for physicians as well, as they can incorporate valuable plan evaluation data to inform clinical decisions. Everyone in the department experiences pain points that can be eased using automated solutions. With the introduction of QuickCode and RadComm, billing specialists and therapists are also included under the Radformation umbrella.
Considering the absence of automation

Over the last decade, clinicians have largely embraced a culture of safety and quality improvement. This paradigm shift delivers a number of benefits for patients, but it involves a continued effort toward reducing errors in radiation oncology. Absent automation, ongoing improvement will be inhibited by a lack of efficiency and scalability as clinicians grapple with manual processes and endless checklists.
Challenges will inevitably arise in keeping up with emerging technologies that require resources for proper implementation. Even at present, the scope of quality assurance tasks required to ensure patient safety is vast. Without tools to support fast and thorough treatment workflows, we are relying on fallible human efforts.
Automation plays a part in advances in clinical care as well. Radformation CSO Alan Nelson, MS, DABR, argues that, "just as IMRT significantly improved the effectiveness of treatment while reducing side-effects, automation will enable the field to explore and implement new solutions for therapy protocols—particularly in managing metastatic cancer— that otherwise simply would not have been feasible due to lack of resources."
When considering the future of clinical care in radiation oncology, it's clear that ingredients for a recipe for innovation must include big ideas and a generous helping of automation, and we must be intentional about our approach, keeping clinical efficacy and patient results as the focus. In order to deliver results that matter, we must tackle problems that matter.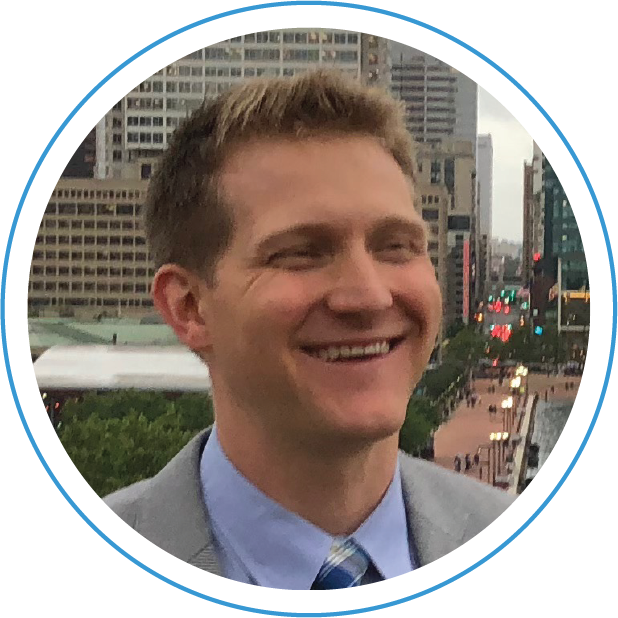 Written by Tyler Blackwell
Tyler Blackwell is a board-certified medical physicist with extensive clinical experience in radiation therapy. He is active in several AAPM committees, has served as secretary-treasurer for the Northwest Chapter of AAPM, and is an ABR orals examiner. Tyler dabbles in real estate investing and loves preparing breakfast for his two kiddos.
Keep up with Radformation
Get the latest news, announcements, and product
updates delivered straight to your inbox.