ClearCheck is an automated plan check and documentation software that ensures the highest quality treatment plans and helps clinics save time with in-depth plan checks, quick plan comparison, and instant documentation. Standardize and simplify your plan evaluation process with ClearCheck.
Dose Constraints
Structure Checks
Plan Checks
Prescription Checks
Collision Checks
Reports
Seamless Eclipse® Integration
Accelerate your workflow with Eclipse integrated evaluation of dose constraints, plan checks, structure checks, prescription checks, and collision checks.
Simplify documentation with direct report PDF printing to the ARIA documents workspace
View Portal Dosimetry verification plan analysis and send results directly to the ClearCheck report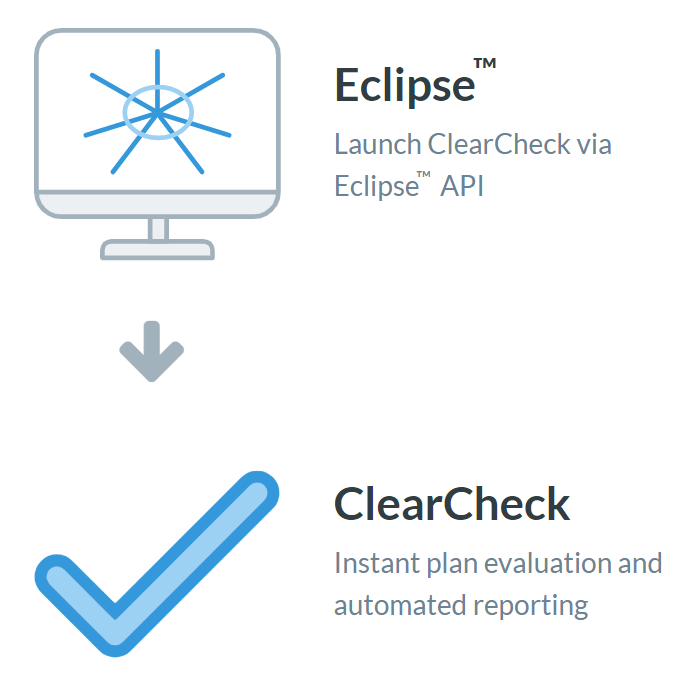 Volume Constraint
Min Volume Spared
Min Volume Constraint
Volume Table
Dose Constraint
Max Dose
Min Dose
Mean Dose
Max Dose Table
Conformity Index
Paddick Conformity Index
Gradient Index
Gradient Measure
Dose Spill
ICRU Homogeneity Index
RTOG Homogeneity Index
Hot Spot Outside or Inside Structure
One-Click Printing
Print a thorough report for either a plan or plan sum in just one click. Easily and quickly generate documentation to support IMRT planning charges and comply with the ACR–ASTRO Practice Parameter For IMRT.

Dose Constraints
Evaluate plans easily with 20 different dose constraint types and the ability to analyze BED and EQD2 doses.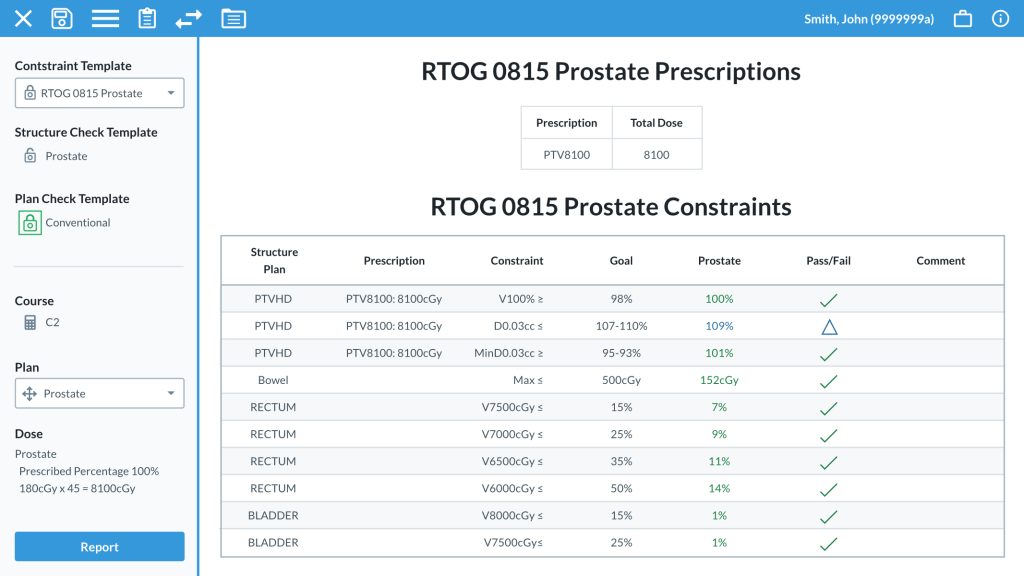 Structure Checks
Catch errors before treatment planning with 11 types of structure checks.
Plan Checks
Easily conform to departmental standards to identify deviations in patient treatment plans with over 90 plan checks, including the option to create custom plan checks.
Prescription Checks
Quickly verify that treatment plans match prescribed treatment.
Collision Checks
Predict collisions with customizable LINAC gantry head, electron cones, and SRS cones. Detect collisions with CT HU values, the external body contour, and support structures.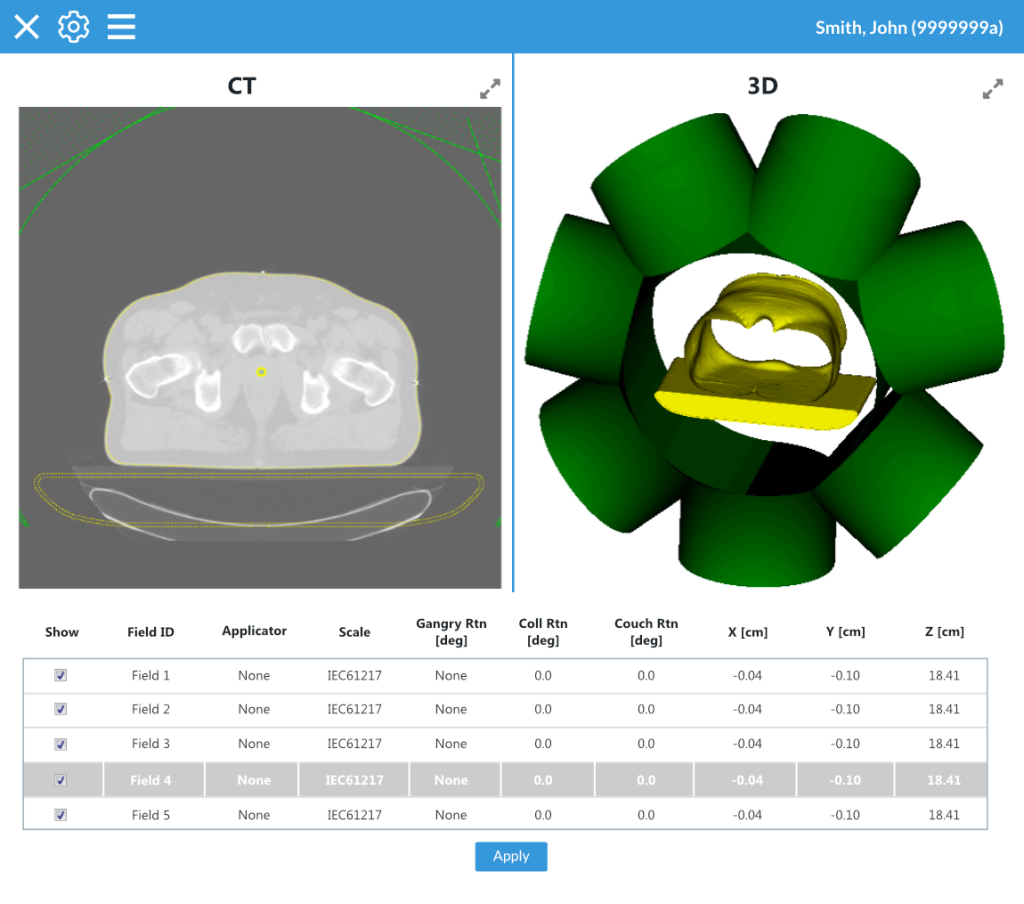 "We've been using ClearCheck for several months. In the hierarchy of clinical benefit divided by cost, I think it's second only to a thermometer."
By automating your plan evaluation and reporting, ClearCheck streamlines treatment planning while ensuring the highest safety and quality standards of patient care.
Keep up with Radformation
Get the latest news, announcements, and product
updates delivered straight to your inbox.