 CATEGORY
Treatment Planning
Clinical treatment planning resources for the highest quality plans possible, frequently asked questions, and tips and tricks.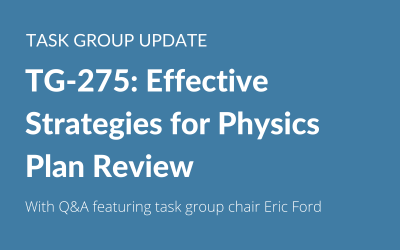 Recently published TG-275 offers guidance for physics plan review. Plus, Q&A with task group chair Eric Ford.
read more
Keep up with Radformation
Get the latest news, announcements, and product
updates delivered straight to your inbox.