See you at Radformation's booth, B68, at IUPESM / World Congress 2022!
AutoContour generates fast, accurate, AI-driven, deep-learning contours, with over 90 of the most common structures pre-loaded to jumpstart the planning process. Works seamlessly with most treatment planning and imaging systems, and provides a unique integration with Eclipse® and ClearCheck for streamlined contouring.
Start Reviewing Automated Contours in Under 30 Seconds
Over 90 different structure models out of the box with no user configuration.
Chest & Abdomen
Aorta (Full/Asc/Desc)
Axillary I, II, III Nodes (L/R)
Bowel Bag
Brachial Plexus (L/R)
Breast (L/R)
Bronchus
Carina
Chestwall
Esophagus
Heart
Humerus (L/R)
IMN Nodes (L/R)
Kidney (L/R)
Kidney Minus Hilum (L/R)
LAD Artery
Liver
Lung (L/R)
Ribs
Spinal Canal
Spinal Cord
Spleen
Sternum
Stomach
Superior Vena Cava
Supraclavicular Nodes (L/R)
Trachea
Head & Neck
Brain
Brainstem
Cochlea (L/R)
Constrictor Muscle
Ear Internal (L/R)
Eye (L/R)
Lacrimal (L/R)
Larynx
Lens (L/R)
Lips
LN_Neck_IA
LN_Neck_II (L/R)
LN_Neck_III (L/R)
LN_Neck_IV (L/R)
LN_Neck_VIA
LN_Neck_VIIA (L/R)
LN_Neck_VIIB (L/R)
LN_Neck_IB-V (L/R)
LN_Neck_II-IV (L/R)
Mandible
Optic Chiasm
Optic Nerve (L/R)
Oral Cavity
Parotid (L/R)
Spinal Canal
Spinal Cord
Submandibular (L/R)
Thyroid
Pelvis
Bladder
Body
Bowel Bag
Cauda Equina
Femur (L/R)
Femur_RTOG (L/R)
HDR Cylinder
Iliac Crest (L/R)
Iliac Marrow (L/R)
Pelvic Lymph Nodes
Penile Bulb
Prostate
Rectum
Seminal Vesicles
Seamless Eclipse integration (read/write) or DICOM standalone capability for any treatment planning system.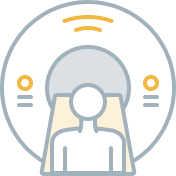 CT Scanner
Send images to Eclipse

Eclipse
Launch AutoContour via Eclipse API

AutoContour
Automatically contour structures and write back to Eclipse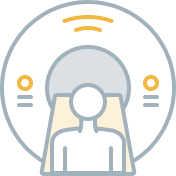 CT Scanner
Send images to Eclipse

AutoContour
Automatically contour structures and write back to Eclipse

Treatment Planning
Import structures and start planning process API
"I can't believe how easy the integration was. Radformation makes the workflow amazing for REAL users like us. Plus, the contours from AutoContour are superior to anything I've seen."
Planning Structure Generation
Along with automatic OAR contour generation, single or multi-step boolean and geometric operations can be configured to generate additional planning structures from existing contours in one click.
Margins (2D/3D)
Rings

D_2cm
Opt Dose Spill
Skin

Overlap
Combine
Crop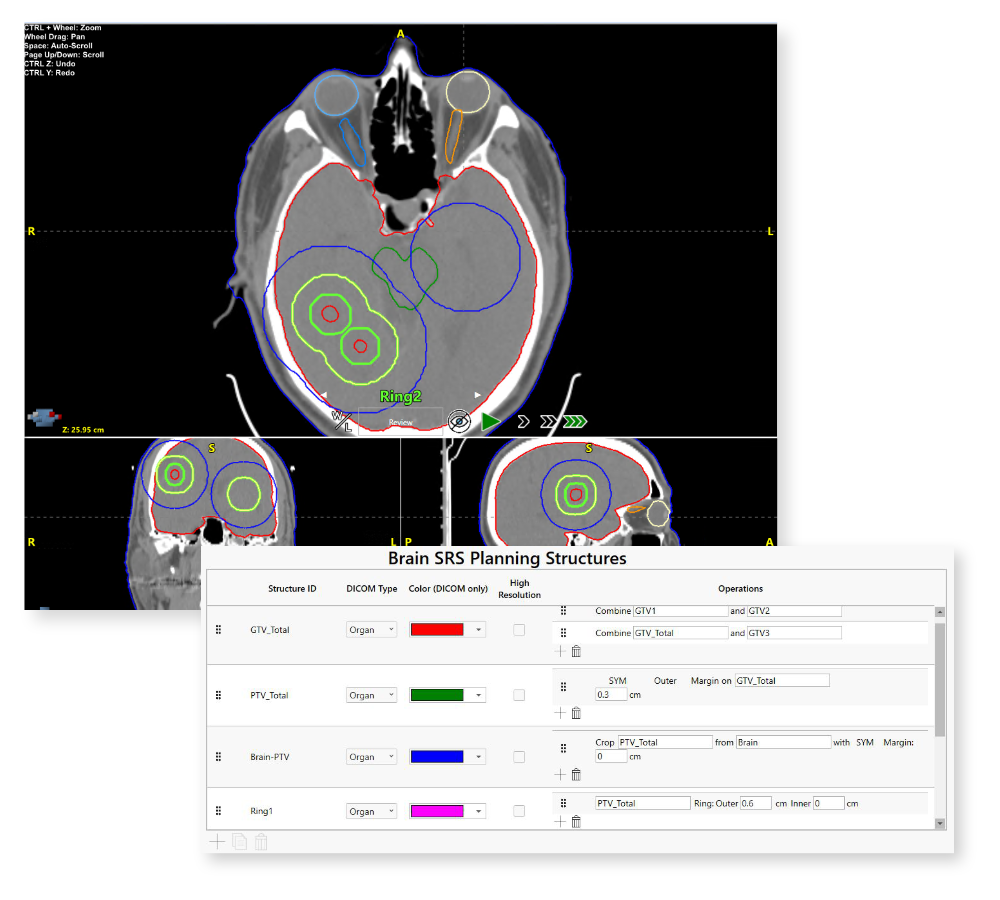 Streamlined Editing and Review
Single click structure review with automatic viewing planes alignment and scrolling
Template-based structure-specific zoom, W/L, and scroll speed
Multiple editing tools for easy contour updates: pencil, brush, multi-slice interpolation, and more
By automatically contouring OARs and planning structures in seconds, AutoContour drastically reduces the amount of time it takes to create contours for a patient and improves contouring consistency across clinicians.
Keep up with Radformation
Get the latest news, announcements, and product
updates delivered straight to your inbox.