Back in action—in person! It was great to stretch our legs, board the planes, stay in the hotels, and participate in an in-person meeting in Chicago at ASTRO 2021. We left inspired and ready to continue pushing the envelope to improve cancer care. We are already looking forward to next year's ASTRO annual meeting in San Antonio!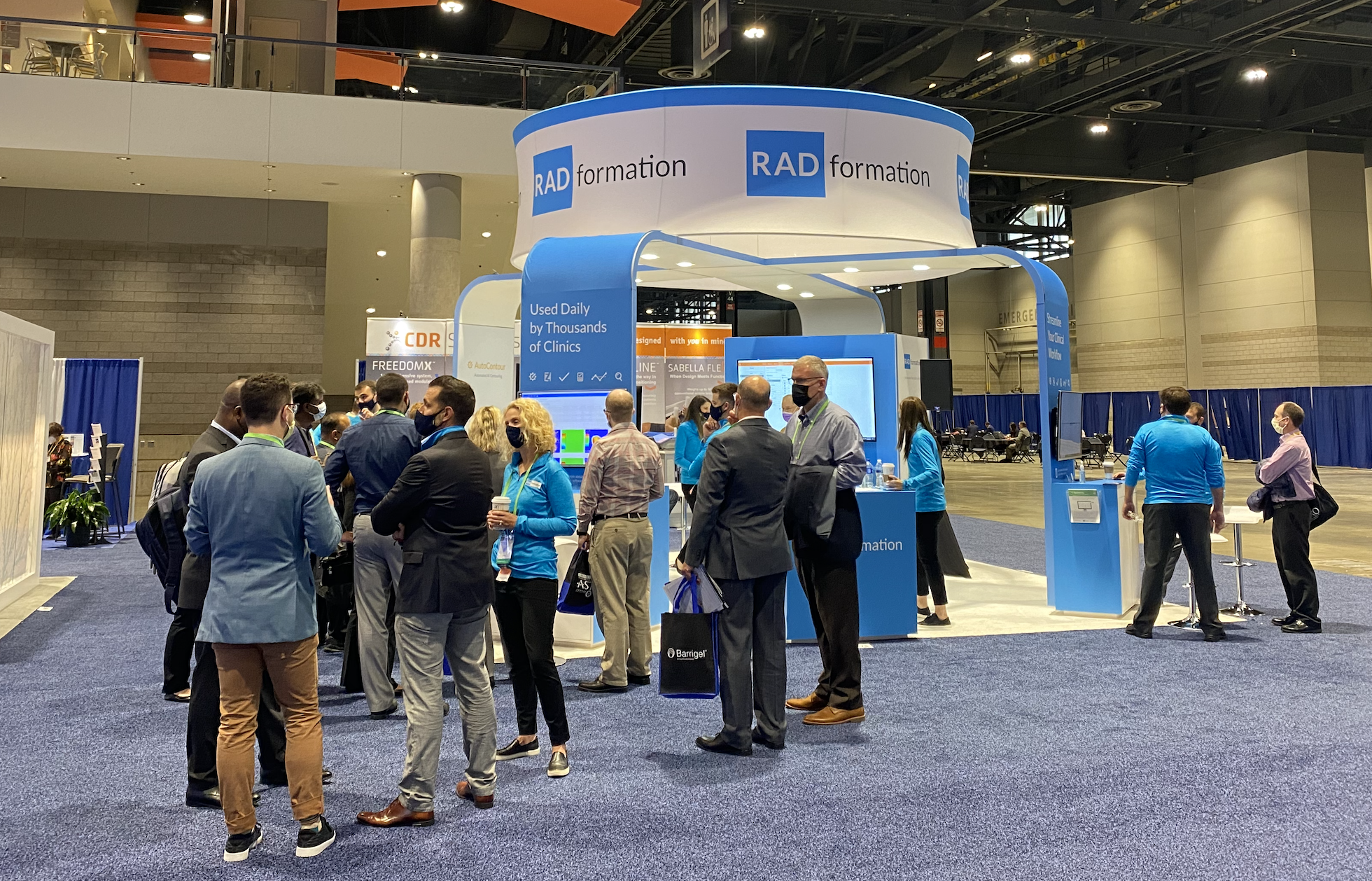 Radformation's Week at ASTRO 2021
The Radformation team took advantage of the (refreshing) change of pace of the in-person platform. Connecting with everyone at the booth was special. And to honor the occasion, we featured in-booth presentations on multiple products, including
Ryan Pennell
, Chief Medical Physicist at New York-Presbyterian Hospital, who presented his experience using AutoContour, EZFluence, ClearCheck, and ClearCalc in tandem. Senior Vice President of Radiation Oncology & Imaging
Jeremy Land
presented on
CARTI's experience with QuickCode
, which has allowed them to completely redesign the way they perform billing audits.
David Cameron
, President/CEO of HannLeb Physics and Chief Physicist at ROCC, rounded out the user presentations with a Q&A session.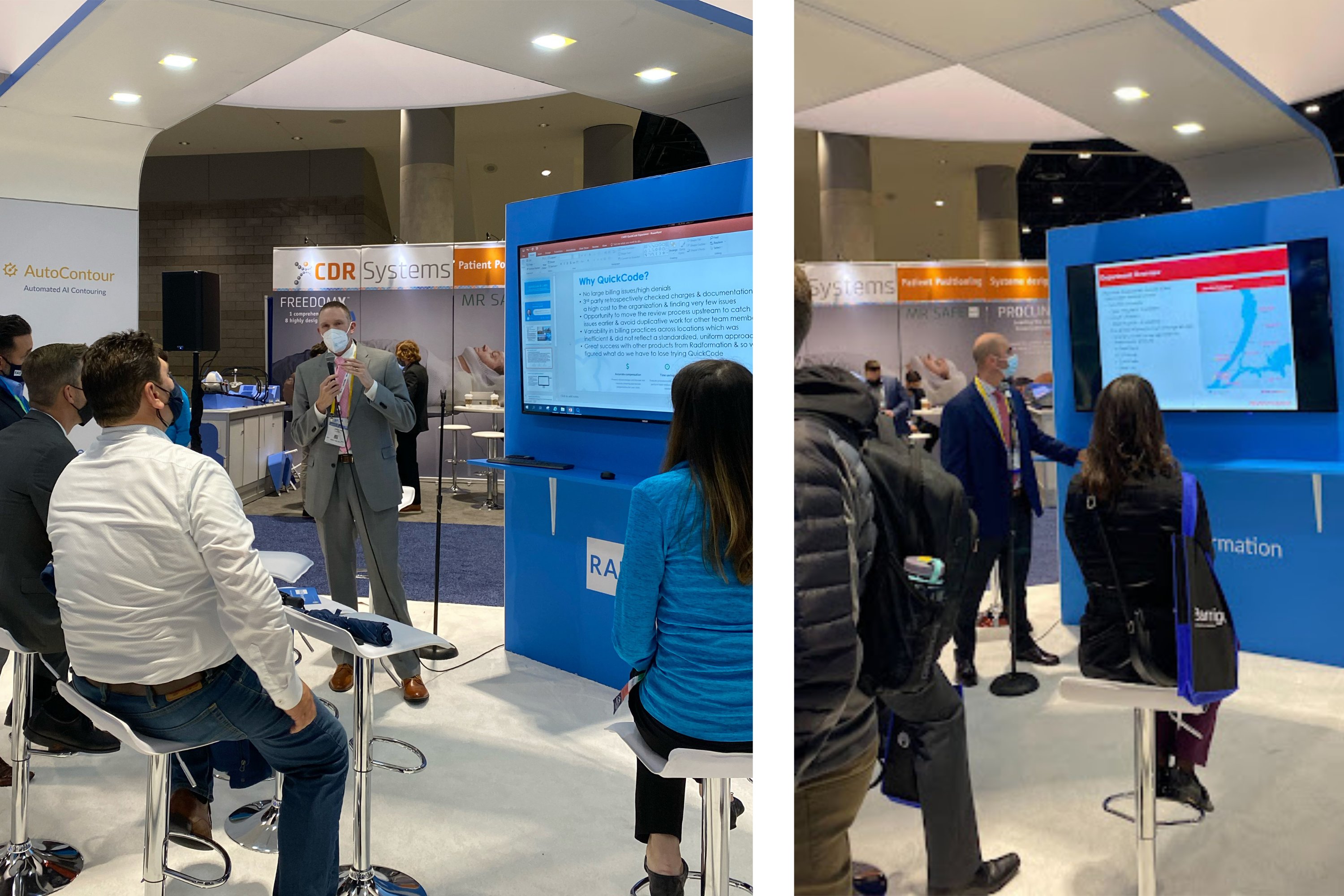 (Left) Jeremy Land, SVP Radiation Oncology & Imaging at CARTI, describes his experiences with QuickCode. (Right) Ryan Pennell, Chief Medical Physicist at New York-Presbyterian Hospital, presents his experience with the suite of Radformation products.

After so many months passing without seeing everyone in person, we took advantage of the opportunity, organizing our very first ASTRO users meeting, which allowed us to spend some much-needed time with users in a casual, low-key setting. Our team thoroughly enjoyed seeing everyone in person and getting everyone together to share peer-to-peer knowledge and stories about our work in the clinic and the tools that improve it.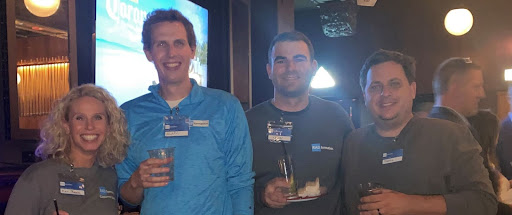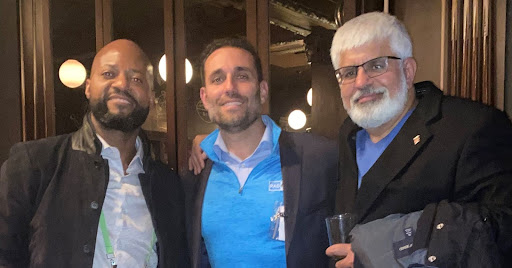 (Top) The Radformation team enjoying the users meeting. (Bottom) Pierre Beaunegre, Dosimetrist at Nuvance Health, Joe Ianni, Chief Revenue Officer at Radformation, and Sunny Ailawadi, Clinical Assistant Professor & Chief Dosimetrist, SUNY Stony Brook.
 

Pushing the Envelope on Cancer Care
As always, the annual ASTRO meeting highlighted groundbreaking research in radiation oncology over the past year. Keynote speakers focused on major themes such as:
The COVID-19 pandemic and the gaps and challenges it has imposed on healthcare
Patient-physician dynamics
The downsides of having "too many options"
Artificial intelligence, and how understanding and implementing it can enable more efficient clinical workflows and improved patient safety
Topics like FLASH-RT and automated segmentation saw a high volume of interest throughout the meeting, along with many other topics that continue to lead the charge on improving cancer care.
ASTRO 2021 was a huge success! Getting those who are dedicated to radiation oncology back to an in-person meeting resulted in a sense of excitement and a motivation to continue to innovate. We can't wait to see everyone in San Antonio for ASTRO 2022!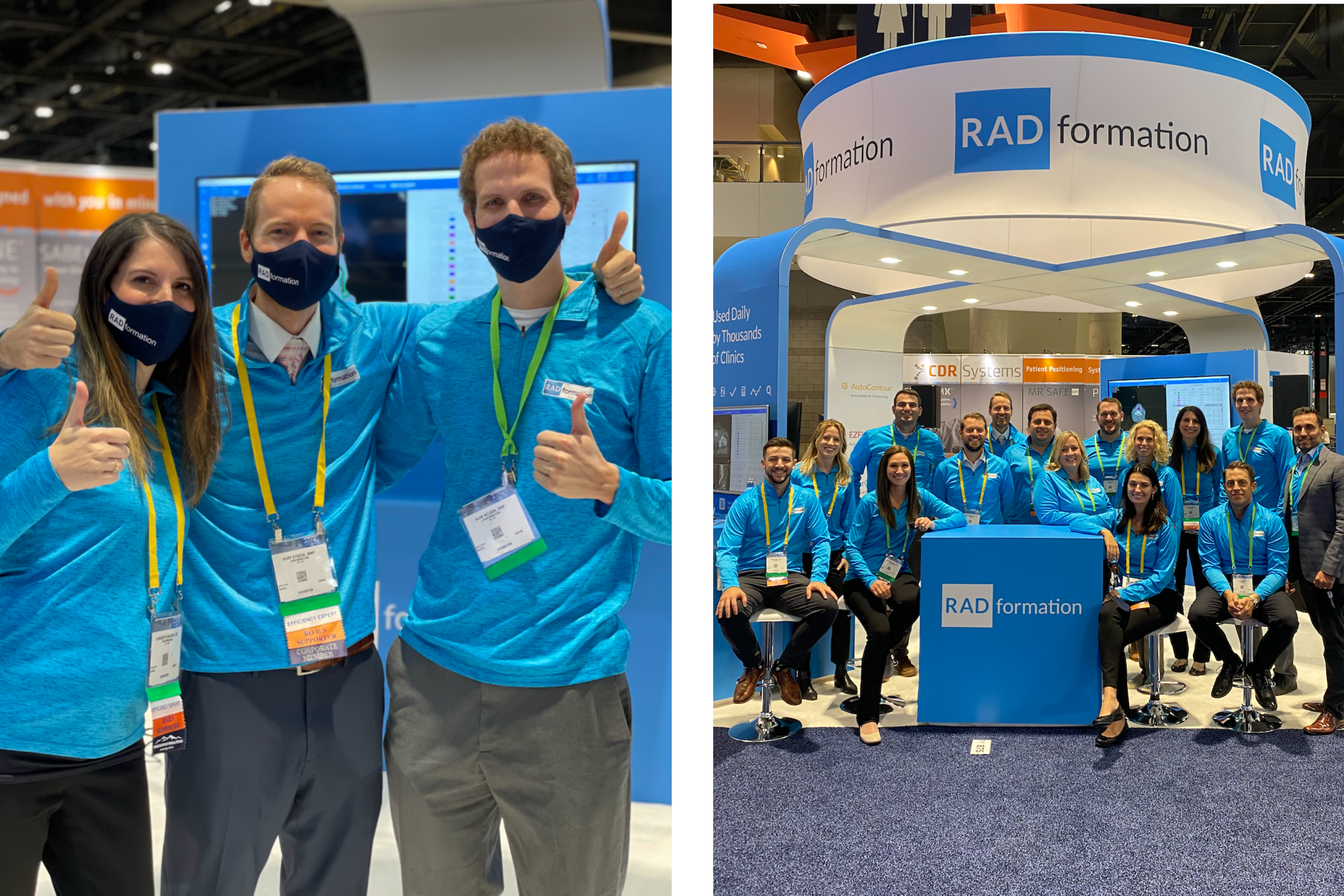 (Left) Radformation cofounders Elisabeth Van Wie, Kurt Sysock, and Alan Nelson. (Right) Radformation team in front of our booth.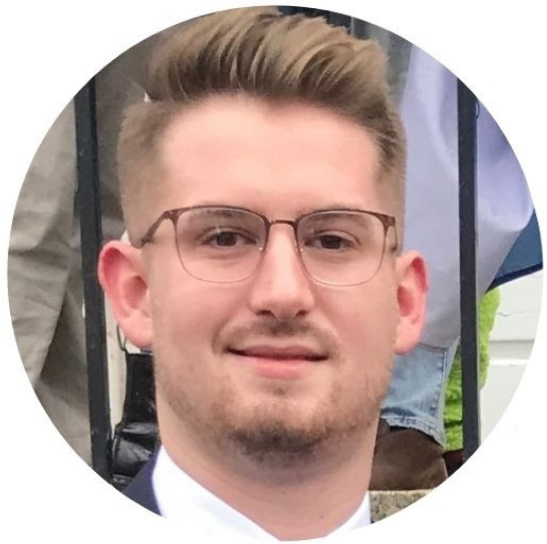 Written by Austin Skinner
Austin Skinner is a second-year medical physics MS student at Hofstra University, anticipating graduation in May 2022. His work is centered around marketing, including blog posts and case studies. His interests include cooking and reading, as well as the occasional round of golf.
Keep up with Radformation
Get the latest news, announcements, and product
updates delivered straight to your inbox.