Happy New Year from your friends at Radformation! As we look back on 2018, we are feeling excited about all we have accomplished this year. We are looking forward to another year of growth, challenges, and new opportunities.
Here is a look at our 2018 milestones:
Product Updates
2018 was a revolutionary year for Radformation software ClearCheck and EZFluence. Major releases, new features, and optimized workflow were hard work but worth it for our very happy users. We thank our community for their feedback that help to shape our products.
EZFluence 1.0 – January
EZFluence receives FDA 510(k) clearance and was installed in the first clinic.
EZFluence 1.2 – April
Highly requested Field in Field features released.

EZFluence 1.3 – July
DVH evaluation with OARs updated.
EZFluence 1.4 – November
Compatible with 3/4 field breast plans.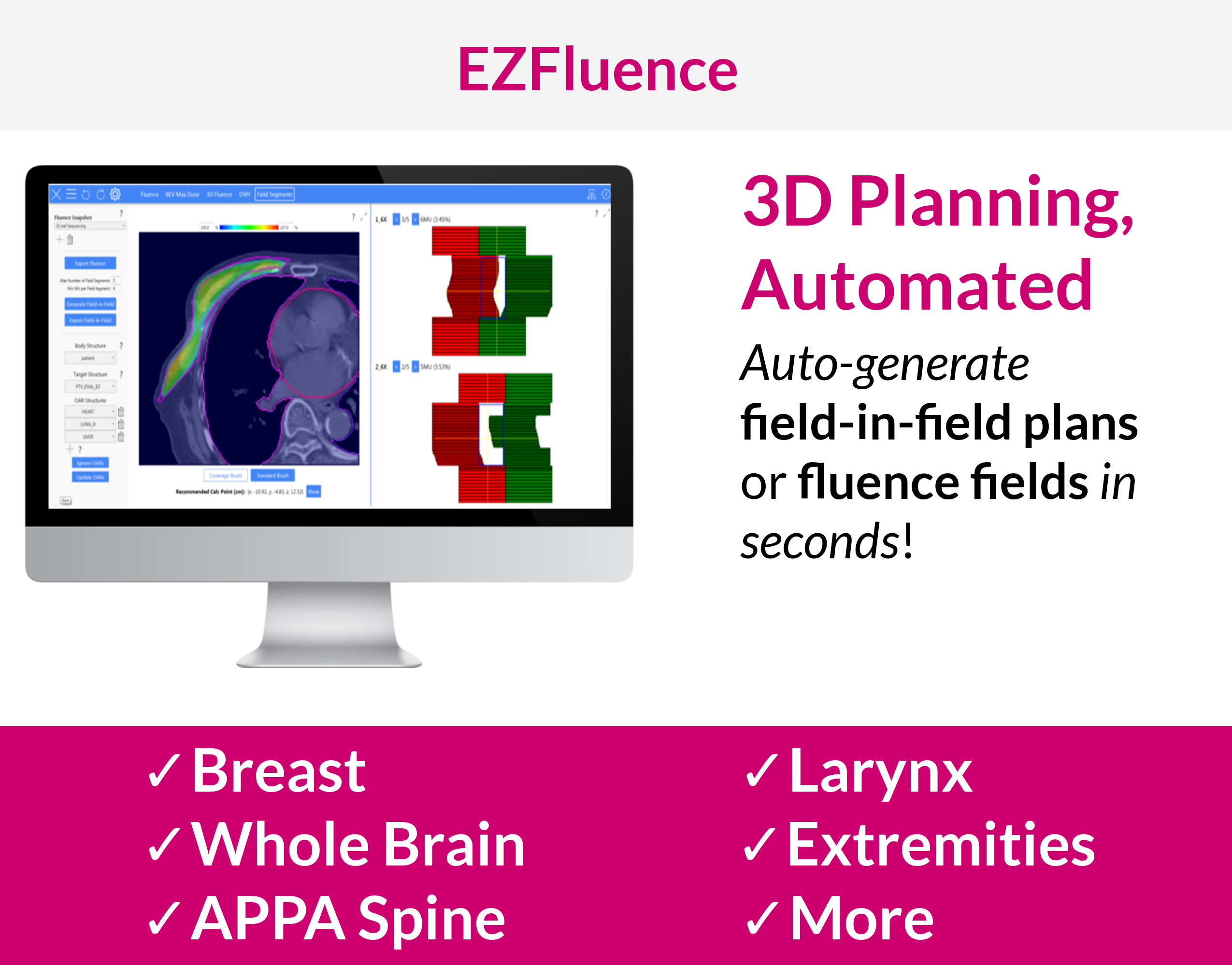 ClearCheck 1.2 – January
Structure checks, collision checks, margin checks, and other new features were added.
ClearCheck 1.3 – November
One-click printing, prescription checks, DVH, template change tracking, and other new features were added.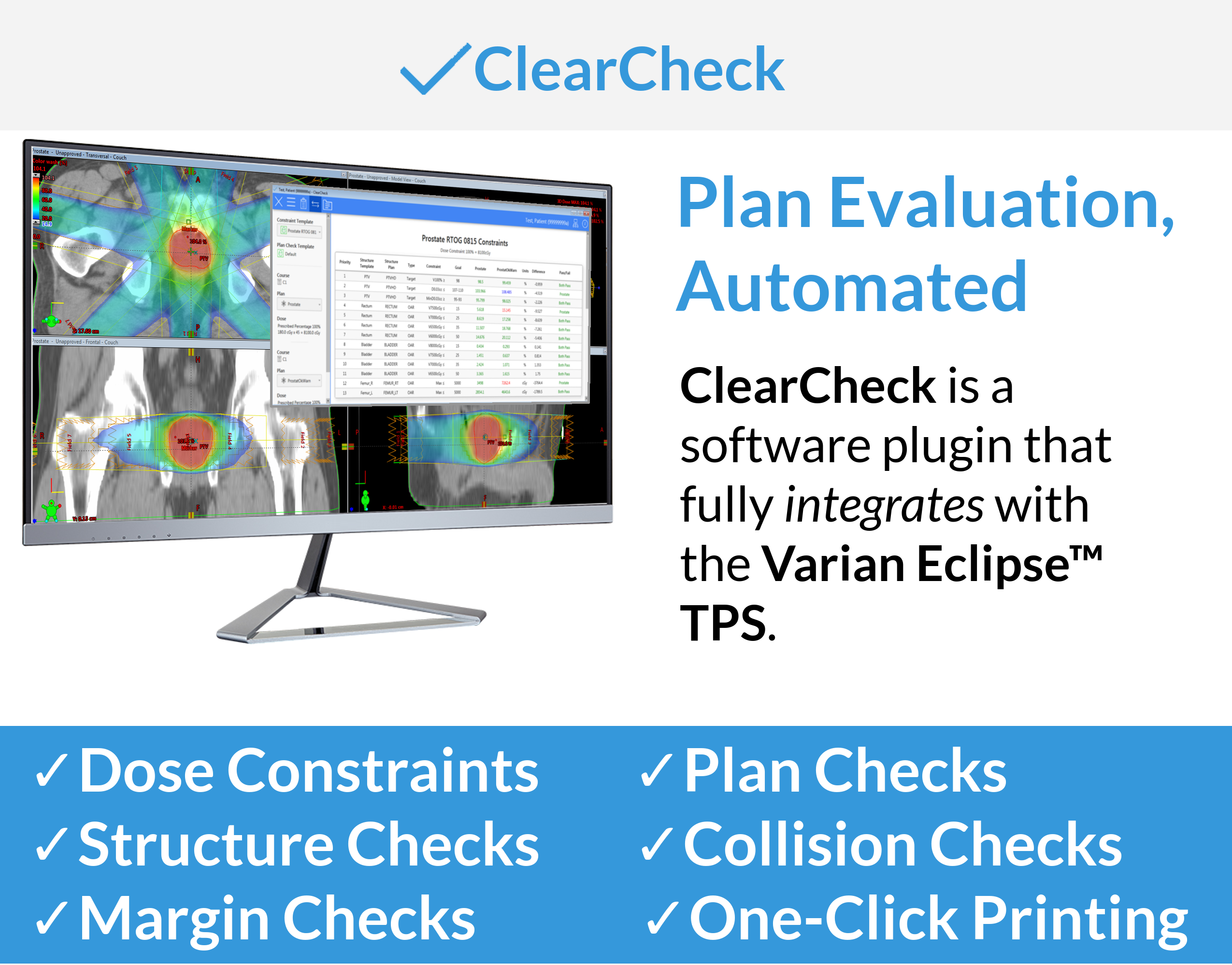 Events
To start off a busy summer, we headed out to Austin, TX to attend the 43rd annual AAMD meeting in June. Here, we were able to connect with our current users, demo our software, and chat with dosimetrists from all over the country about introducing automation to their radiation treatment workflow.
In August, we packed our bags and attended the AAPM annual meeting in Nashville, TN where our growing team was able to connect with over 10,000 physicists. At the meeting, Thomas Jefferson University Department of Radiation Oncology shared their study on the use of ClearCheck, where they had stated that ClearCheck displays the dosimetric indices instantaneously. It was exciting for us to see our users so passionate about the impact our software has on their clinic.
In October, we headed to our last event of the year in San Antonio, TX for ASTRO's annual meeting. It was great to network with individuals of all roles in the radiation oncology space. We had the opportunity to present our ClearCheck study with Barbara Ann Karmanos Cancer Institute at Wayne State University. This study showed how ClearCheck offered "the ability to evaluate all planning goals simultaneously during plan creation [resulting] in more efficient plan optimization and realization of planning goals."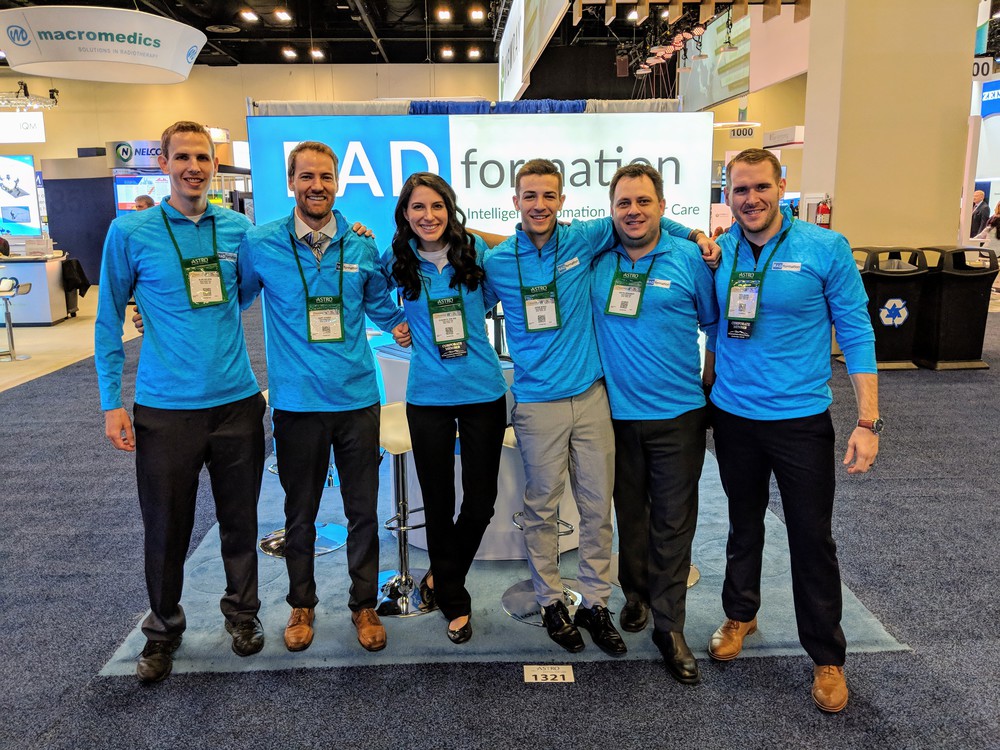 Company Updates
As the end of the year rolled around, we felt an enormous sense of pride looking back at our growth in 2018. This year, our team tripled in size, we installed over 100 new clinics, and expanded our ever-growing products to continue to meet the needs of our users. Our users conducted multiple formal studies, we received great feedback on the MedPhys listserv, and we experienced exponential growth as a company. Radformation enters the new year with great excitement for continued success!
Keep up with Radformation
Get the latest news, announcements, and product
updates delivered straight to your inbox.